Duke Nukem Forever is now in its ninth year of production; it was expected to be released this year, but slipped again.
Console Hardware Releases
[
]
Console Hardware Non-Releases
[
]
Infinium Labs

[

]
Notable Software Releases
[
]
The fashion world's entry into the video game industry.
The first non-Pokémon release from Game Freak since the Nintendo Entertainment System era.
Street Fighter Alpha 3 Max

PSP
First

Tales of series

game released outside of Japan since Tales of Symphonia.
Mega Man: Maverick Hunter X

PSP
Ape Escape 3 PS2

Ape Escape Academy

PSP

Mega Man X Collection

PS2/GCN

PQ: Practical Intelligence Quotient

PSP
The largely

hyped

, innovative, musical toy, championed by Nintendo as an example of what unique concepts the DS is capable of having.
The next installment of the fan favorite Dead or Alive series, and Xbox 360 hit.
Key Events
[
]
See February 2006 for more details.
See May 2006 for more details.
September 14/15 - In three separate announcements held by the three regional divisions of Nintendo, the price, launch date for Wii was announced.

TGS06

X06
Videogame Sales
[
]
Video game sales
[
]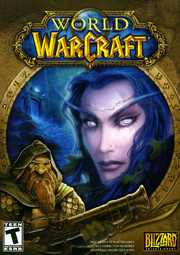 Ten best-selling PC games of 2006: [1]
Ten best-selling PS2 games of 2006:[2]
1)

Madden NFL 07

3) Guitar Hero
5)

NCAA Football 07

7)

MLB 06: The Show

10)

Fight Night Round 3
Ten best-selling PS3 games of 2006:[3]
Ten best-selling Xbox games of 2006:[4]
1)

Madden NFL 07

2)

Black

3)

NCAA Football 07

6)

Fight Night Round 3
Ten best-selling Xbox 360 games of 2006:[5]
Ten best-selling GameCube games of 2006:[6]
1) Sonic Riders
2)

Naruto: Clash of Ninja

4)

Cars

5)

Madden NFL 07

8)

Over the Hedge

10)

Teen Titans
Ten best-selling Wii games of 2006:[7]
Ten best-selling DS games of 2006:[8]
February
[
]
Boycot campaign on Gun
The Association for American Indian Development (AAID) have launched a boycotting campaign against Gun, it's publisher Activision and developer Neversoft. On [www.boycottgun.com www.boycottgun.com], the AAID complain that the game contains "very disturbing racist and genocidal elements toward Native Americans". However, since the game's popularity never really took off, it is believed that this will have little impact on current retailers.
Awards for games from people that matter, i.e. not Spike TV
DS Kiosk, WiFi Chat
At the DICE 2006 summit, Nintendo announced that the wireless broadcast kiosks that Japan has had for quite some time will be introduced in North America at Best Buy, GameStop, and other major retailers in March. These kiosks will allow players to access demos, videos and trailers. The first game demos Nintendo plans to make available through its download service include

Brain Age

, Pokémon Trozei, Mario Kart DS, Meteos, and

True Swing Golf

.
In addition to this announcement, Nintendo also announced that Metroid Prime: Hunters will be the first game on the Nintendo DS to support

voice chat

. Players who use the Nintendo Wi-Fi Connection will be able to talk to people on their

Friends list

before and after games, although not during them.
Nintendo DS, not just for games anymore
The web browser, titled "Nintendo DS Browser", is a cooperative project between Nintendo and Opera Software. The browser, based off Opera mobile browser software, uses the bottom screen to display pages in their full and the top screen to show close ups of content. Users can also use the two screens as one tall vertical window. The touch pen is used for inputting characters on to a soft keyboard or a transcriber, with ATOK Japanese recognition software built in. Since the Nintendo DS is limited in terms of storage capabilities, the Nintendo DS Browser will ship with a expansion cartridge. (Two versions will be shipped: one for Nintendo DS, one for Nintendo DS Lite. The difference will be the physical dimensions of the expansion cartridge)
The TV tuner,

DS Terrestrial Digital Broadcast Receiver

, will use a service called 1seg (pronounced One Seg), a digital broadcasts system for mobile devices in Japan. The card turns the Nintendo DS into a television capable of receiving 1seg broadcasts. The touchscreen will be used as a remote with digital buttons, and the broadcast viewed on the top screen.
In spite of the non-game announcements, Nintendo did reiterate and announced some of the new titles coming out for the Nintendo DS, showing off titles such as Cooking Mama, Tales of the Tempest,

Phoenix Wright: Ace Attorney 4

,

Mario Basketball: 3 On 3

and Final Fantasy III. In addition, titles such as

Winning Eleven DS

and

Dynasty Warrior DS

were announced will feature Nintendo Wi-Fi Online play.
Xbox 360 Underperforms in Japan, Head Honcho dropped
Takashi Sensui

will replace

Yoshihiro Maruyama

, the former head of the Japanese Xbox division as the

XBOX 360

continues to struggle in the Japanese market. Currently the Xbox 360 has sold less than 100,000 consoles, with just 1,288 units in the last week. Once again below that of the GameCube (the sales of which have been in a continuous slump in Japan).
Perry not so Shiny anymore
David Perry

, founder of Shiny Entertainment, has quit the company. Atari, which owns Shiny, recently announced that it would be selling off all its internal development studios.
EA doing something not evil?
How fast can you spend $62.7 million?
Last month,

Infinium Labs

announced that Golden Gate Investors will invest $5 million on the turbulent development of the Phantom gaming platform. As a prerequisite, Infinium filed a prospectus with the Securities and Exchange Commission, documenting the company's losses prior to the investment. From the prospectus, it seems that

Infinium Labs

was in a much bigger hole than expected.
In the short three years of existence,

Infinium Labs

totaled $62.7 million in losses, $3.5 million on development costs, and the remaining portions split between advertising (over $30 million), consultants ($12.8 million), salaries ($11.9 million), and general and administrative expenses ($5.9 million).
So what will be the fate of the Phantom console? It seems that the project will see more delays. "We are developing and seeking to commercialize the Phantom Lapboard, a wireless, rotating custom keyboard/turntable with integrated mousepad," the prospectus reads. "After establishing the Phantom Lapboard, we may seek to develop and commercialize the Phantom Game Service. Given our limited resources, and the delays experienced thus far, we are not in a position to anticipate a completion date for development of our product or a launch date for the Phantom Lapboard."
Half-Life 2: Episode Two in the works, no word on whether it will have a proper ending
Japan revises its rating system.
The new system will be put in place March 1, 2006. There will be five ratings, with the rating being the equivalent of , equaling , the equal to , which would be for people ages seventeen and older, and for people ages eighteen and older. Only the Z rating will be regulated by the government. (GamesIndustry.biz)
PlayStation Spot: Sony's answer to Nintendo's Download Station
Sony Computer Entertainment Japan

has announced PlayStation Spot, a service that allows PSP owners to download limited use content and game demos. Starting today, Japanese PSP owners can use the service at certain locations to download content through the PSP's "Gameshare" feature, meaning that demos can not be saved onto a memory stick, and are deleted from memory once the unit is powered off. The service is available only to PSP users running firmware version 2.0 or above.
March
[
]
March 23 2006 (Thursday)

[

]
Genesis and TurboGrafx to the Revolution
In a surprise announcement during Satoru Iwata's keynote speech at GDC 2006, it was announced that the Revolution would also play over 1000 Sega Genesis and TurboGrafx-16 games with it's

virtual console

. Whaaa? So in addition to all Nintendo games from the NES to N64, you can also play classics from other consoles. The sky is going to implode.
Zelda DS: It's Another Item Name
A new Zelda is coming other than Twilight Princess, this time in classic 2D top-down view for the Nintendo DS. It will feature Wind Waker 3D graphics, though. Best of all, this new game (Being titled The Legend of Zelda: Phantom Hourglass) is being developed by Nintendo, not the Minish-cappers over at Capcom's Flagship. It may even come out before the end of 2006.
In the

Game Developers Choice Awards 2006

, the overall winner was none other than your friendly neighborhood Shadow of the Colossus. It beat out the other high-scoring PlayStation 2 game, God of War for the top honor. Shadow of the Colossus also took away 3 other awards in character design, game design, and visual arts. Other winners included Nintendogs for innovation and technology, as well as Psychonauts for writing.
March 14 2006 (Tuesday)

[

]
More Like...DelayStation 3!
Sony's PlayStation 3 is not going to be coming out anytime soon. It has been reported in Japanese newspapers that the console will be delayed until November of 2006. You may think this delays the European and North American release dates to 2007, but you're, Captain Fallacy. Sony will be launching worldwide come November.
Frequent Game of the Year candidate of

2005

, God of War, had a sequel officially announced today. The third-person action game starred Kratos in a brutal, gorey, M-rated adventure. The sequel will be called

God of War 2: Divine Retribution

and will come out on the PS2. Rumor has it the game will not be out until February of

2007

.
April
[
]
April 27 2006 (Wednesday)

[

]
Remember the Nintendo Revolution? Well, you can forget about it, because Nintendo announced the long rumored name change. It was always known that "Revolution" was merely a temporary code name, but no one expected them to ultimately choose a non-existant word to replace it - Wii. Pronounced "We", the name is supposed to represent inclusiveness, with two I's, representing two peple, or two controllers. "ii" is also a Japanese word for "good", though only fans have been pointing this out, and not Nintendo themselves. Fan reaction is mixed, or in some cases, negative.
April 10 2006 (Thursday)

[

]
Ubisoft reveals the first Nintendo Revolution screenshots in the pages of Game Informer with Red Steel, an upcoming action game with at least some parts in

first-person

perspective. You play an American battling the Yakuza in Japan, using at least a gun and a

Katana

. The game is said to be highly immersive, making use of the unique motion sensing control of the Revolution, with game mechanics such as sparing the lives of your enemies and gaining respect.
June
[
]
June 28 2006 (Wednesday)

[

]

SCEA

's president has said some pretty strange things lately. Namely, in an interview with

PSM

, Kaz Hirai stated that their getting tired of Microsoft constantly copying everything Sony's been doing. In the same interview he said that games could retail for more than $59.99, but that their was no reason to worry because they certainly wouldn't go for anything over $99.99. So, Microsoft are a bunch of copycats and PS3 games could retail for more than $60.00... Sony's hubris knows no bounds.
June 23 2006 (Friday)

[

]
EA woke up this morning and thought to itself, "Hey you know what I haven't done in a while? Bought out a successful video game developer!" — 11 year old Mythic Entertainment is most well known for critically loved games such as the 2001 MMORPG Dark Age of Camelot. EA's acquisition of Mythic is expected to be finalized in EA's second quarter of fiscal 2007.
Upon completion of the acquisition, Mark Jacobs, the President, Chief Executive Officer and co-founder of Mythic, will become Vice President, General Manager of EA Mythic. Rob Denton, the Vice President, Chief Operating Officer and co-founder of Mythic will assume the role of Vice President, Chief Operating Officer of EA Mythic. Mythic's 175-person development team will remain in Fairfax, Virginia. - Yahoo Finance
Sonic the Hedgehog's birthday is upon us. Fifteen years ago, Sonic debuted on the Sega Genesis, changing platformers and finally giving Sega a suitable mascot. To celebrate, a port of the original game will be released on the Game Boy Advance with a save feature and the

Spin Dash

move that didn't debut until

Sonic 2

. In the mean time, Sonic has upcoming games on all the

next-gen

consoles.
July
[
]
July 30 2006 (Sunday)

[

]

Next Generation is reporting an end to E3 for the foreseeable future. The reason for ending the event is due to larger publishers believing the money spent on the event does not justify the returns and smaller publishers following suit. Official confirmation by ESA president

Doug Lowenstein

is expected to occur on monday.
UPDATE: Rather than not having E3 at all, it appears that 2007 will see a more scaled back version of the show. The expo will now resemble what it was originally intended to be by becoming a more "closed doors" event open only to industry insiders.
July 21 2006 (Friday)

[

]
Today marks the end, atleast in so far as the Federal Trade Commission is concerned, to the Hot Coffee scandal that rocked the world, or atleast a few politicians who have never picked up a controller and think that the internet is somehow related to a truck and a series of interconnected tubes. No fines or penalties have been issued to Take-Two Interactive for this scandilicious affair. There are, however, still some ongoing civil suits and investigations into the mod.
July 20 2006 (Thursday)

[

]
Activision sued over its stock option grant practices. Thats pretty much it actually, oh and Take-Two Interactive is currently under investigation for possible manipulation of stock option grants. -- Cash rules everything around me. CREAM. Get the money. Doller Doller bill y'all.
July 18 2006 (Tuesday)

[

]
A newly announced development team from THQ, Incinerator Games, has been formed to work primarily on video games for the next-gen consoles. Currently Incinerater Games are working on the next-gen version of Disney/Pixar's Cars as well as unspecified future projects for next generation consoles.
Based in Carlsbad, CA., Incinerator is comprised of veterans of the Twisted Metal, NFL GameDay and MLB 2006: The Show projects from Sony's 989 studios, as well as the Midnight Club franchise from Rockstar. - Next Generation
July 12 2006 (Tuesday)

[

]
Japan gets black DS Lites, many Americans weep
New Jet Black DS Lites will soon be available in DS Lite obsessed Japan. Retailing at ¥16,800 ($145), the new color will be released on September 2, 2006. With the release of the Black DS Lite Japan will have a total of five color choices. A

Final Fantasy III

branded DS Lite will also soon be available to spoiled Japanese gamers on August 24, 2006.
Another console enters the ring
Scheduled for release October 26, 2006 (in North America)

Evo: Phase One

, a new convergence device from

Envizions Computer Entertainment

, will combine a PC, media center and game console. Games, movies, and television shows will be available for purchase through Envizions online game store. Evo: Phase One will carry the hefty price of $679.99.
July 11 2006 (Monday)

[

]
Under Pressure: White PSP ad update
Though the ads were never meant for areas outside of Amsterdam, pressure largely generated from USA has lead to Sony pulling their controversial white PSP ads.
July 5 2006 (Wednesday)

[

]
Sony's got this pissing-off-customers-thing down to a science.
Done with ebonics spewing squirrels, graffitti of tripped out kids licking PSP's, and mexican dustballs, Sony's newest advertising campaign for their PlayStation Portable retains their affinity for lame attempts at being edgy. On billboards located in Amsterdam, ads for the new white PSP feature two women, one white and one black, in various aggressive poses. Many people have called the ads offensive saying they were made with the intent to gain mindshare by shocking consumers with racially charged images. Sony has responded to these critics saying the ads were not made with any racist intentions.
August
[
]
August 16 2006 (Wednesday)

[

]
Then, suddenly, the Phantom appears!
Well not really. Phantom Entertainment has ditched its plans to produce a console and instead plans to start a gaming service through software only. The Phantom Game Service will be a subscription-based software that will run on PCs with the Windows XP operating system.
September
[
]
Pokémon Diamond & Pearl Released
Nintendo released Pokémon Diamond and Pearl in Japan.

Pokémon Diamond & Pearl

broke yet another sales record on their release date, all two million copies of the game are sold out along with 500.000 special Palkia/Dialga Nintendo

DS Lite

Systems. Unlike previous Pokémon games, Diamond and Pearl added 109 new Pokémon making a total of 493 Pokémon in the series. There are 14 new legendary Pokémon. Day/Night transitions are also back in the game. Pokemon D/P will be released in the US in the spring of 2007
You know that guitar-based music game that many love, Guitar Hero? Well, it's developer

Harmonix

, has been absorbed into the mega media fold known as MTV. The deal reportedly cost MTV $175 million. No word yet on how this buy out affects the upcoming and highly anticipated sequel, Guitar Hero 2.
October
[
]
Thompson in Mortal Kombat
Jack Thompson sent a cease and desist letter to Midway Games, demanding that the company stop distributing Mortal Kombat: Armageddon because it contains a "Jack Thompson" character. Problem was, the 62 playable fighters in Armageddon don't include a "Jack Thompson"; the website

Gaming Target

built him using the game's "Kreate a Fighter" feature.
Video game releases
[
]
Name
Release Date
Category
Region(s)
Platform(s)
007: From Russia with Love
April 4, 2006
Video Game
North America
PlayStation Portable
18 Wheels of Steel: Haulin'
December 8, 2006
Video Game
International
Microsoft Windows
2006 FIFA World Cup
April 28, 2006
Video Game
Europe
Microsoft Windows, PlayStation 2, Xbox, Xbox 360, Nintendo DS, Game Boy Advance, GameCube
2006 FIFA World Cup
April 24, 2006
Video Game
North America
Microsoft Windows, PlayStation 2, Xbox, Xbox 360, Nintendo DS, Game Boy Advance, GameCube
2006 FIFA World Cup
April 27, 2006
Video Game
Japan
Microsoft Windows, PlayStation 2, Xbox, Xbox 360, Nintendo DS, Game Boy Advance, GameCube
2006 FIFA World Cup
June 1, 2006
Video Game
South Korea
PlayStation Portable
24: The Game
March 17, 2006
Video Game
Europe
PlayStation 2
24: The Game
February 27, 2006
Video Game
North America
PlayStation 2
24: The Game
April 22, 2006
Video Game
Australia
PlayStation 2
25 To Life
January 17, 2006
Video Game
North America
PlayStation 2, Xbox, Microsoft Windows
Ace Combat X: Skies of Deception
November 8, 2006
Video Game
Europe
PlayStation Portable
Ace Combat X: Skies of Deception
October 24, 2006
Video Game
North America
PlayStation Portable
Ace Combat X: Skies of Deception
November 16, 2006
Video Game
Australia
PlayStation Portable
Ace Combat X: Skies of Deception
October 26, 2006
Video Game
Japan
PlayStation Portable
Ace Combat Zero: The Belkan War
September 15, 2006
Video Game
Europe
PlayStation 2
Ace Combat Zero: The Belkan War
April 25, 2006
Video Game
North America
PlayStation 2
Ace Combat Zero: The Belkan War
September 21, 2006
Video Game
Australia
PlayStation 2
Ace Combat Zero: The Belkan War
March 23, 2006
Video Game
Japan
PlayStation 2
Act of War: High Treason
March 24, 2006
Expansion
Europe
Microsoft Windows
Act of War: High Treason
May 30, 2006
Expansion
North America
Microsoft Windows
Activision Hits: Remixed
November 8, 2006
Bundle
North America
PlayStation Portable
After Burner Climax
2006
Video Game
Japan
Arcade
Agatha Christie: Murder on the Orient Express
November 14, 2006
Video Game
North America
Microsoft Windows
Age of Empires III: The WarChiefs
October 20, 2006
Expansion, Video Game
Europe
Microsoft Windows
Age of Empires III: The WarChiefs
October 17, 2006
Expansion, Video Game
North America
Microsoft Windows
Age of Empires: The Age of Kings
February 14, 2006
Video Game
North America
Nintendo DS
Age of Pirates: Caribbean Tales
September 20, 2006
Video Game
Europe
Microsoft Windows
Age of Pirates: Caribbean Tales
September 13, 2006
Video Game
North America
Microsoft Windows
Air Assault Task Force
November 17, 2006
Video Game
North America
Microsoft Windows
Aircraft Powerpack
November 21, 2006
Video Game
North America
Microsoft Windows
AirForce2
May 7, 2006
Video Game
International

Micrsoft Windows

Al Emmo and the Lost Dutchman's Mine
September 5, 2006
Video Game
North America
Microsoft Windows
Alex Rider: Strormbreaker
July 7, 2006
Video Game
Europe

Undefined

Alex Rider: Strormbreaker
October 2, 2006
Video Game
North America

Undefined

Alfa Romeo Racing Italiano
March 16, 2006
Video Game
North America
PlayStation 2
Alien Crush
December 15, 2006
Video Game
Europe
Virtual Console
Alien Crush
December 11, 2006
Video Game
North America
Virtual Console
Alien Hominid
February 3, 2006
Video Game
Europe
Game Boy Advance
Altered Beast
December 8, 2006
Video Game
Europe
Virtual Console
Altered Beast
November 19, 2006
Video Game
North America
Virtual Console
America's Army: Rise of a Soldier
February 24, 2006
Video Game
International
Xbox, PlayStation 2
American Chopper 2: Full Throttle
March 17, 2006
Video Game
Europe
Xbox, PlayStation 2, Microsoft Windows
American Chopper 2: Full Throttle
March 1, 2006
Video Game
Australia
PlayStation 2
AMF Xtreme Bowling
June 13, 2006
Video Game
North America

Undefined

AMF Xtreme Bowling 2006
June 21, 2006
Video Game
North America
PlayStation 2, Xbox
AND 1 Streetball
September 1, 2006
Video Game
Europe
PlayStation 2, Xbox
AND 1 Streetball
March 15, 2006
Video Game
North America

Mobile

AND 1 Streetball
August 31, 2006
Video Game
Australia
PlayStation 2, Xbox
Angelique
February, 2006
Video Game
Japan
Nintendo DS
Angels Online
June, 2006
Video Game
Asia
Microsoft Windows
Angels Online
December, 2006
Video Game
Japan
Microsoft Windows
Animal Crossing: Wild World
March 31, 2006
Video Game
Europe
Nintendo DS
Animamundi: Dark Alchemist
May 31, 2006
Video Game
North America
Microsoft Windows
Ankh: Heart of Osiris
2006
Video Game

Undefined

Undefined

Anno 1701
November 3, 2006
Video Game
Europe
Microsoft Windows
Anno 1701
October 30, 2006
Video Game
North America
Microsoft Windows
Anno 1701
October 26, 2006
Video Game

GE

Microsoft Windows
Ape Escape
May 5, 2006
Video Game
Europe
PlayStation Portable
Ape Escape 3
May 5, 2006
Video Game
Europe
PlayStation 2
Ape Escape 3
January 17, 2006
Video Game
North America
PlayStation 2
AquaZone: Life Simulator
September 14, 2006
Video Game
Japan
Xbox 360
Arabians Lost: The Engagement on Desert
August 8, 2006
Video Game
Japan
Microsoft Windows
Arc the Lad
November 22, 2006
Video Game
Japan
PlayStation Network
Area 51 (2005)
November 9, 2006
Video Game
Japan
PlayStation 2
Arena Football
February 7, 2006
Video Game
North America

Undefined

Arena Football '95
July 15, 2006
Video Game
North America

Atari Jaguar

ArmA: Armed Assault
November 10, 2006
Video Game

Czech Republic

Microsoft Windows
ArmA: Armed Assault
November 30, 2006
Video Game
Germany
Microsoft Windows
ArmA: Armed Assault
November 28, 2006
Video Game
Russia
Microsoft Windows
Armadillo Run
April 22, 2006
Video Game
International
Microsoft Windows
Armored Core 4
December 21, 2006
Video Game
Japan
PlayStation 3
Armored Core: Formula Front
March 3, 2006
Video Game
Europe
PlayStation Portable, PlayStation 2
Army Men: Major Malfunction
August 4, 2006
Video Game
Europe
Xbox, PlayStation 2
Army Men: Major Malfunction
April 14, 2006
Video Game
North America
Xbox
AssaultCube
November 4, 2006
Video Game
International
Microsoft Windows, macOS, GNU/Linux
Astonishia Story
June 30, 2006
Video Game
Europe
PlayStation Portable
Astonishia Story
June 27, 2006
Video Game
North America
PlayStation Portable
Astonishia Story
June 23, 2006
Video Game
Australia
PlayStation Portable
Astonishia Story
September 28, 2006
Video Game
Japan
PlayStation Portable
AstroPop
August 30, 2006
Video Game
International
Microsoft Windows
Atelier Iris 2: The Azoth of Destiny
September 29, 2006
Video Game
Europe
PlayStation 2
Atelier Iris 2: The Azoth of Destiny
April 25, 2006
Video Game
North America
PlayStation 2
Atelier Iris 2: The Azoth of Destiny
October 12, 2006
Video Game
Australia
PlayStation 2
Atelier Iris 3: Grand Phantasm
June 29, 2006
Video Game
Japan
PlayStation 2
Atelier Iris: Eternal Mana
March 17, 2006
Video Game
Europe
PlayStation 2
Atelier Iris: Eternal Mana
March 23, 2006
Video Game
Australia
PlayStation 2
Atlantis Sky Patrol
August, 2006
Video Game
North America
Microsoft Windows, Mac OS X
ATV Offroad Fury 4
October 31, 2006
Video Game
North America
PlayStation 2
Auto Assault
April 11, 2006
Video Game
International
Microsoft Windows
Avatar: The Last Airbender
November 13, 2006
Video Game
International

Undefined

BaboViolent 2
October 10, 2006
Video Game
International
Microsoft Windows
Backyard Basketball 2007
November 14, 2006
Video Game
North America
Game Boy Advance
Backyard Sports: Baseball 2007
May 12, 2006
Video Game
North America
Game Boy Advance
Bad Day L.A.
November 24, 2006
Video Game
Europe
Microsoft Windows
Bad Day L.A.
September 6, 2006
Video Game
North America
Microsoft Windows
Bad Day L.A.
October 27, 2006
Video Game
Australia
Microsoft Windows
Ballance
October 25, 2006
Video Game
North America
Microsoft Windows
Barbie in The 12 Dancing Princesses
October 30, 2006
Video Game
North America
Game Boy Advance
Barrow Hill
October 6, 2006
Video Game
Europe
Microsoft Windows
Barrow Hill
September 1, 2006
Video Game
United States
Microsoft Windows
Baseball (1983)
December 2, 2006
Video Game
Japan
Virtual Console
Bass Pro Shops Trophy Hunter 2007
November 20, 2006
Video Game
North America
Xbox, Microsoft Windows
Bass Pro Shops: Trophy Bass 2007
November 17, 2006
Video Game
North America

Undefined

Baten Kaitos Origins
September 25, 2006
Video Game

Undefined

Undefined

Battle Stadium D.O.N
July 20, 2006
Video Game

Undefined

Undefined

Battlefield 2142
October 20, 2006
Video Game
Europe
Microsoft Windows
Battlefield 2142
October 17, 2006
Video Game
North America
Microsoft Windows
Battlefield 2142
October 19, 2006
Video Game
Australia
Microsoft Windows
Battlefield 2: Armored Fury
June 6, 2006
DLC
North America
Microsoft Windows
Battlefield 2: Euro Force
March 16, 2006
Expansion
North America
Microsoft Windows
Battlefield 2: Modern Combat
April 13, 2006
Video Game
Europe
Xbox 360
Battlefield 2: Modern Combat
April 11, 2006
Video Game
North America
Xbox 360
Beatmania IIDX 11 IIDXRED
May 18, 2006
Video Game
Japan
PlayStation 2
Beatmania IIDX 12: Happy Sky
December 14, 2006
Video Game
Japan
PlayStation 2
Beatmania IIDX 13: Distorted
March 15, 2006
Video Game
Japan
Arcade
Bejeweled 2
September 12, 2006
Video Game
North America

iPod classic

Bejeweled 2 Deluxe
August 30, 2006
Video Game
International
Microsoft Windows
Bejeweled Deluxe
August 30, 2006
Video Game
International
Microsoft Windows
Bible Black
November 21, 2006
Video Game
North America
Microsoft Windows
Big Brain Academy
July 7, 2006
Video Game
Europe
Nintendo DS
Big Brain Academy
June 5, 2006
Video Game
North America
Nintendo DS
Big Brain Academy
July 5, 2006
Video Game
Australia
Nintendo DS
Big Bumpin'
November 19, 2006
Video Game
North America
Xbox 360, Xbox
Big Kahuna Reef 2
June, 2006
Video Game
North America
Microsoft Windows
Big Money! Deluxe
August 30, 2006
Video Game
International
Microsoft Windows
Billy the Wizard: Rocket Broomstick Racing
January 27, 2006
Video Game
Europe
PlayStation 2, Microsoft Windows
Bionicle Heroes
December 1, 2006
Video Game
Australia
Xbox 360, PlayStation 2, Microsoft Windows, GameCube, Game Boy Advance, Nintendo DS
Bionicle Heroes
November 15, 2006
Video Game
North America
Xbox 360, PlayStation 2, Microsoft Windows, GameCube, Game Boy Advance, Nintendo DS
Bionicle Heroes
November 24, 2006
Video Game
Europe
Xbox 360, PlayStation 2, Microsoft Windows, GameCube, Game Boy Advance, Nintendo DS
Bit Generations
July 13, 2006

Franchise

Japan
Game Boy Advance
Bit Generations: Boundish
July 31, 2006
Video Game
Japan
Game Boy Advance
Bit Generations: Coloris
July 27, 2006
Video Game
Japan
Game Boy Advance
Bit Generations: Dialhex
July 13, 2006
Video Game
Japan
Game Boy Advance
Bit Generations: Dotstream
July 13, 2006
Video Game
Japan
Game Boy Advance
Bit Generations: Orbital
July 27, 2006
Video Game
Japan
Game Boy Advance
Bit Generations: Soundvoyager
July 27, 2006
Video Game
Japan
Game Boy Advance
Black
February 24, 2006
Video Game
Europe
PlayStation 2, Xbox
Black
February 28, 2006
Video Game
North America
PlayStation 2, Xbox
Black
March 3, 2006
Video Game
China
PlayStation 2, Xbox
Black
April 6, 2006
Video Game
Japan
PlayStation 2, Xbox
Black
March 25, 2006
Video Game
South Korea
PlayStation 2, Xbox
Black & White 2: Battle of the Gods
April 28, 2006
Expansion
Europe
Microsoft Windows, macOS
Black & White 2: Battle of the Gods
April 24, 2006
Expansion
North America
Microsoft Windows, macOS
Blade Dancer: Lineage of Light
July 18, 2006
Video Game
North America

PlayStation Portablee

Blast Factor
November 17, 2006
Video Game
North America
PlayStation Network
Blast Factor
November 11, 2006
Video Game
Japan
PlayStation Network
Blazing Angels: Squadrons of WWII
March 31, 2006
Video Game
Europe
Xbox, Xbox 360, Microsoft Windows
Blazing Angels: Squadrons of WWII
March 23, 2006
Video Game
North America
Xbox, Xbox 360
Bleach: Blade Battlers
October 12, 2006
Video Game
Japan
PlayStation 2
Bleach: Heat the Soul 3
July 20, 2006
Video Game
Japan
PlayStation Portable
Bleach: The Blade of Fate
January 26, 2006
Video Game
Japan
Nintendo DS
Blitz: The League
October 30, 2006
Video Game
International
Xbox 360
BloodRayne 2
February 17, 2006
Video Game
Europe
Microsoft Windows, PlayStation 2, Xbox
Blue Dragon
December 7, 2006
Video Game
Japan
Xbox 360
Bode Miller Alpine Skiing
February 6, 2006
Video Game
North America

Undefined

Bomberman '93
December 8, 2006
Video Game
Europe
Virtual Console
Bomberman '93
November 21, 2006
Video Game
North America
Virtual Console
Bomberman Act: Zero
November 3, 2006
Video Game
Europe
Xbox 360
Bomberman Act: Zero
August 29, 2006
Video Game
North America
Xbox 360
Bomberman Act: Zero
August 3, 2006
Video Game
Japan
Xbox 360
Bomberman Land Touch!
November 8, 2006
Video Game
North America
Nintendo DS
Bomberman Land Touch!
November 15, 2006
Video Game
Canada
Nintendo DS
Bomberman Land Touch!
July 20, 2006
Video Game
Japan
Nintendo DS
Bone: Out from Boneville
October 13, 2006
Video Game
International
macOS
Bone: The Great Cow Race
April 12, 2006
Video Game
North America
Microsoft Windows
Bonk's Adventure
December 8, 2006
Video Game
Europe
Virtual Console
Bonk's Adventure
November 21, 2006
Video Game
North America
Virtual Console
Bonk's Adventure
December 2, 2006
Video Game
Japan
Virtual Console
Bookworm Adventures
November 28, 2006
Video Game
North America
Microsoft Windows
Brain Age: Train Your Brain in Minutes a Day!
June 6, 2006
Video Game
Europe
DS
Brain Age: Train Your Brain in Minutes a Day!
April 16, 2006
Video Game
United States
DS
Brain Age: Train Your Brain in Minutes a Day!
June 16, 2006
Video Game
Australia
DS
Brain Age: Train Your Brain in Minutes a Day!
April 17, 2006
Video Game
Canada
DS
Broken Sword: The Angel of Death
September 15, 2006
Video Game
Europe
Microsoft Windows
Broken Sword: The Shadow of the Templars
August, 2006
Video Game
North America

Palm OS

,

Windows Mobile

Brothers in Arms: D-Day
December 8, 2006
Video Game
Europe
PlayStation Portable
Brothers in Arms: D-Day
December 5, 2006
Video Game
North America
PlayStation Portable
Brothers in Arms: D-Day
November 7, 2006
Video Game
Australia
PlayStation Portable
Brothers in Arms: Earned in Blood
July 27, 2006
Video Game
Japan
PlayStation 2
Bullet Witch
July 27, 2006
Video Game
Japan
Xbox 360
Bully
October 25, 2006
Video Game
Europe
PlayStation 2
Bully
October 17, 2006
Video Game
North America
PlayStation 2
Bully
October 27, 2006
Video Game
Australia
PlayStation 2
Burnout Revenge
March 17, 2006
Video Game
Europe
Xbox 360
Burnout Revenge
March 7, 2006
Video Game
North America
Xbox 360
Cabela's African Safari
December 5, 2006
Video Game
North America

Undefined

Cabela's Alaskan Adventure
September 9, 2006
Video Game
North America
Xbox 360, PlayStation 2, Windows, PlayStation Portable
Cabela's Big Game Hunter 2006 Trophy Season
March 3, 2006
Video Game
Europe
Microsoft Windows
Cabela's Big Game Hunter 2006 Trophy Season
March 3, 2006
Video Game
Australia
Microsoft Windows
Cabela's Outdoor Adventures
March 17, 2006
Video Game
Europe
Microsoft Windows
Cabela's Outdoor Adventures
March 7, 2006
Video Game
North America
Microsoft Windows
Caesar IV
October 20, 2006
Video Game
Europe
Microsoft Windows
Caesar IV
September 26, 2006
Video Game
North America
Microsoft Windows
Caesar IV
September 28, 2006
Video Game
Australia
Microsoft Windows
Cake Mania
September 15, 2006
Video Game

Undefined

Undefined

Call of Cthulhu: Dark Corners of the Earth
March 24, 2006
Video Game
Europe
Microsoft Windows
Call of Cthulhu: Dark Corners of the Earth
April 24, 2006
Video Game
North America
Microsoft Windows
Call of Duty
October 13, 2006
Video Game
International
Steam for Windows
Call of Duty 2
January 5, 2006
Video Game
North America

Mobile

Call of Duty 2
March 24, 2006
Video Game
Japan
Microsoft Windows
Call of Duty 2
June 1, 2006
Video Game
Europe
Mac OS X
Call of Duty 2: Big Red One
June 29, 2006
Video Game
Japan
PlayStation 2
Call of Duty 3
November 7, 2006
Video Game
North America
Xbox 360, Xbox, PlayStation 2
Call of Duty 3
November 10, 2006
Video Game
Europe
Xbox 360, Xbox
Call of Duty 3
November 15, 2006
Video Game
Australia
Xbox 360
Call of Duty: United Offensive
October 13, 2006
Expansion
International
Steam for Windows, Steam for macOS
Call of Juarez
September 5, 2006
Video Game
Europe
Microsoft Windows
Cars
December 8, 2006
Video Game
Europe

Undefined

Cars
June 6, 2006
Video Game
North America

Undefined

Cars
December 7, 2006
Video Game
Australia

Undefined

Cars: Radiator Springs Adventures
July 14, 2006
Video Game
Europe
Microsoft Windows, Mac OS X
Cars: Radiator Springs Adventures
June 6, 2006
Video Game
North America
Microsoft Windows, Mac OS X
Cartoon Kingdom
2006
Video Game
Europe
PlayStation 2
Castle of Shikigami III
February, 2006
Video Game
Japan
Arcade
Castlevania: Curse of Darkness
February 17, 2006
Video Game
Europe
Xbox, PlayStation 2
Castlevania: Portrait of Ruin
December 5, 2006
Video Game
North America
Nintendo DS
Catz
November 14, 2006
Video Game
North America
Microsoft Windows
CellFactor: Combat Training
May, 2006
Video Game

Undefined

Undefined

Championship Bowling (2006)
March 1, 2006
Video Game
North America
Xbox
Championship Manager 2006
March 31, 2006
Video Game

Undefined

Undefined

Championship Manager 2007
October 13, 2006
Video Game
Europe
Microsoft Windows
Championship Manager 2007
October 27, 2006
Video Game
Australia
Microsoft Windows
Chaos Wars
September 21, 2006
Video Game
Japan
PlayStation 2
Charlotte's Web
November 14, 2006
Video Game
North America
Nintendo DS, Game Boy Advance
Charlotte's Web
December 7, 2006
Video Game
Australia
Game Boy Advance, Nintendo DS, Microsoft Windows
Chibi-Robo!
May 26, 2006
Video Game
Europe
GameCube
Chibi-Robo!
February 8, 2006
Video Game
North America
GameCube
Chibi-Robo: Plug Into Adventure
May 26, 2006
Video Game
Europe
GameCube
Chibi-Robo: Plug Into Adventure
February 8, 2006
Video Game
North America
GameCube
Chicken Little
February 10, 2006
Video Game
Europe

Undefined

Children of Mana
October 30, 2006
Video Game
North America
Nintendo DS
Children of Mana
December 7, 2006
Video Game
Australia
Nintendo DS
Children of Mana
March 2, 2006
Video Game
Japan
Nintendo DS
Chromehounds
July 7, 2006
Video Game
Europe
Xbox 360
Chromehounds
July 11, 2006
Video Game
North America
Xbox 360
Cinderella
October 23, 2006
Video Game
Europe
PlayStation 2
CivCity: Rome
July 28, 2006
Video Game
Europe
Microsoft Windows
CivCity: Rome
July 24, 2006
Video Game
North America
Microsoft Windows
Cloning Clyde
July 19, 2006
Video Game
North America
Xbox Live Arcade
Cocoto Funfair
April 7, 2006
Video Game
Europe

Undefined

Cocoto Platform Jumper
December 7, 2006
Video Game
Europe
Microsoft Windows
Cold War
August 4, 2006
Video Game
International
GNU/Linux
College Hoops 2K6
March 7, 2006
Video Game
North America
Xbox 360
College Hoops 2K7
November 20, 2006
Video Game
North America
Xbox, Xbox 360
Columns
December 15, 2006
Video Game
Europe
Virtual Console
Columns
December 4, 2006
Video Game
North America
Virtual Console
Columns
December 2, 2006
Video Game
Japan
Virtual Console
Command & Conquer: The First Decade
February 7, 2006
Bundle, Video Game
North America
Microsoft Windows
Commander – Europe at War
2006
Video Game

Undefined

Undefined

Commandos: Strike Force
March 17, 2006
Video Game
Europe
PlayStation 2, Microsoft Windows, Xbox
Commandos: Strike Force
April 4, 2006
Video Game
North America
PlayStation 2, Microsoft Windows, Xbox
Company of Heroes
September 13, 2006
Video Game
North America
Microsoft Windows
Condemned: Criminal Origins
April 11, 2006
Video Game
International
Microsoft Windows
Contact
October 19, 2006
Video Game
North America
Nintendo DS
Contact
March 30, 2006
Video Game
Japan
Nintendo DS
Cooking Mama
December 8, 2006
Video Game
Europe
Nintendo DS
Cooking Mama
September 12, 2006
Video Game
North America
Nintendo DS
Cooking Mama
December 7, 2006
Video Game
Australia
Nintendo DS
Cooking Mama
March 23, 2006
Video Game
Japan
Nintendo DS
Crashday
February 23, 2006
Video Game
Germany
Microsoft Windows
Crashday
March 3, 2006
Video Game
Poland
Microsoft Windows
Cricket 07
November 14, 2006
Video Game
Australia
Microsoft Windows, PlayStation 2
Cricket 07
November 24, 2006
Video Game
United Kingdom
Microsoft Windows, PlayStation 2
CSI: 3 Dimensions of Murder
March 31, 2006
Video Game
Europe
Microsoft Windows
CSI: 3 Dimensions of Murder
March 14, 2006
Video Game
North America
Microsoft Windows
Curious George
October 20, 2006
Video Game
Europe
Xbox
Curious George
February 1, 2006
Video Game
North America
Xbox, GameCube, Game Boy Advance, PlayStation 2, Microsoft Windows
Custom Robo (1999)
2006
Video Game
China
iQue
Daikoukai Jidai IV: Rota Nova
March 23, 2006
Video Game
Japan
PlayStation Portable, Nintendo DS
Dance Dance Revolution: SuperNova
April 26, 2006
Video Game
Europe
Arcade
Dance Dance Revolution: SuperNova
May 15, 2006
Video Game
North America
Arcade
Dance Dance Revolution: SuperNova
July 12, 2006
Video Game
Japan
Arcade
Dance Factory
August 29, 2006
Video Game
North America
PlayStation 2
Danger By Design
July 11, 2006
Video Game
North America
Microsoft Windows
Dark Horizons Lore: Invasion
December 31, 2006
Video Game
International
Microsoft Windows
Dark Messiah of Might and Magic
October 27, 2006
Video Game
Europe
Microsoft Windows
Dark Messiah of Might and Magic
October 25, 2006
Video Game
North America
Microsoft Windows
Dark Messiah of Might and Magic
November 2, 2006
Video Game
Australia
Microsoft Windows
DarkStar One
June 16, 2006
Video Game
Europe
Microsoft Windows
DarkStar One
August 14, 2006
Video Game
North America
Microsoft Windows
Dave Mirra BMX Challenge
November 2, 2006
Video Game
North America
PlayStation Portable
Dawn of Mana
December 21, 2006
Video Game
Japan
PlayStation 2
Daxter
March 14, 2006
Video Game
North America
PlayStation Portable
Dead or Alive Xtreme 2
December 8, 2006
Video Game
Europe
Xbox 360
Dead or Alive Xtreme 2
November 13, 2006
Video Game
North America
Xbox 360
Dead or Alive Xtreme 2
November 22, 2006
Video Game
Japan
Xbox 360
Dead Rising
September 8, 2006
Video Game
Europe
Xbox 360
Dead Rising
August 8, 2006
Video Game
North America
Xbox 360
Dead Rising
September 14, 2006
Video Game
Australia
Xbox 360
Dead Rising
September 28, 2006
Video Game
Japan
Xbox 360
Deal or No Deal
November 6, 2006
Video Game
North America
Microsoft Windows
Def Jam Fight for NY: The Takeover
September 1, 2006
Video Game
Europe
PlayStation Portable
Def Jam Fight for NY: The Takeover
August 29, 2006
Video Game
North America
PlayStation Portable
Delta Force: Black Hawk Down – Team Sabre
September 30, 2006
Expansion
Europe

Mobile

Delta Force: Black Hawk Down – Team Sabre
November 21, 2006
Expansion
North America
PlayStation 2
Delta Force: Black Hawk Down – Team Sabre
November 16, 2006
Expansion
Australia
PlayStation 2
Desperate Housewives: The Game
November 2, 2006
Video Game
Europe
Microsoft Windows
Desperate Housewives: The Game
October 5, 2006
Video Game
North America
Microsoft Windows
Destroy All Humans! 2
October 20, 2006
Video Game
Europe
PlayStation 2, Xbox
Destroy All Humans! 2
October 17, 2006
Video Game
North America
PlayStation 2, Xbox
Destroy All Humans! 2
October 26, 2006
Video Game
Australia
PlayStation 2, Xbox
Devil May Cry 3: Dante's Awakening - Special Edition
September 29, 2006
Video Game
Europe
PlayStation 2
Devil May Cry 3: Dante's Awakening - Special Edition
January 24, 2006
Video Game
North America
PlayStation 2
Devil May Cry 3: Dante's Awakening - Special Edition
February 23, 2006
Video Game
Japan
PlayStation 2
Diamond Crush
April 24, 2006
Video Game
International

Browser

Die Hard Arcade
April 27, 2006
Video Game
North America
PlayStation 2
Diner Dash 2: Restaurant Rescue
January 18, 2006
Video Game
International
Microsoft Windows, macOS
Dirge of Cerberus -Final Fantasy VII-
August 20, 2006
Video Game
North America
PlayStation 2
Dirge of Cerberus -Final Fantasy VII-
January 26, 2006
Video Game
Japan
PlayStation 2
Disgaea 2: Cursed Memories
August 29, 2006
Video Game
North America
PS2, PSP
Disgaea 2: Cursed Memories
February 23, 2006
Video Game
Japan
PS2, PSP
Disney's Chicken Little: Ace in Action
November 17, 2006
Video Game
Europe
Nintendo DS
Disney's Chicken Little: Ace in Action
December 1, 2006
Video Game
North America
PlayStation 2
Dominions 3: The Awakening
September 29, 2006
Video Game
International
GNU/Linux, macOS, Microsoft Windows
Donkey Kong
December 8, 2006
Video Game
Europe
Virtual Console
Donkey Kong
November 19, 2006
Video Game
North America
Virtual Console
Donkey Kong
December 2, 2006
Video Game
Japan
Virtual Console
Donkey Kong Country
December 8, 2006
Video Game
Europe
Virtual Console
Donkey Kong Country
December 7, 2006
Video Game
Australia
Virtual Console
Donkey Kong Country
December 12, 2006
Video Game
Japan
Virtual Console
Donkey Kong Jr.
December 22, 2006
Video Game
Europe
Virtual Console
Donkey Kong Jr.
December 4, 2006
Video Game
North America
Virtual Console
Donkey Kong Jr.
December 22, 2006
Video Game
Australia
Virtual Console
Donkey Kong Jr.
December 2, 2006
Video Game
Japan
Virtual Console
Doushin - Same Heart
May 24, 2006
Video Game
North America
Microsoft Windows
Dr. Robotnik's Mean Bean Machine
December 11, 2006
Video Game
North America
Virtual Console
Dracula Twins
October 26, 2006
Video Game
International
Microsoft Windows
Dragon Ball Z: Budokai Tenkaichi 2
November 3, 2006
Video Game
Europe
PlayStation 2
Dragon Ball Z: Budokai Tenkaichi 2
November 7, 2006
Video Game
North America
PlayStation 2
Dragon Ball Z: Budokai Tenkaichi 2
November 9, 2006
Video Game
Australia
PlayStation 2
Dragon Ball Z: Budokai Tenkaichi 2
October 5, 2006
Video Game
Japan
PlayStation 2
Dragon Blaze
2006
Video Game
International
PlayStation 2
Dragon Quest VIII: Journey of the Cursed King
April 13, 2006
Video Game
Europe
PlayStation 2
Dragon Quest VIII: Journey of the Cursed King
April 12, 2006
Video Game
Australia
PlayStation 2
DragonFable
June 9, 2006
Video Game
North America
PC,

Mac

Drakengard 2
March 3, 2006
Video Game
Europe
PlayStation 2
Drakengard 2
February 14, 2006
Video Game
North America
PlayStation 2
Dreamfall: The Longest Journey
May 26, 2006
Video Game
Europe
Microsoft Windows
Dreamfall: The Longest Journey
April 17, 2006
Video Game
North America
Microsoft Windows
Drill Dozer
May 26, 2006
Video Game
Europe
Game Boy Advance
Drill Dozer
February 6, 2006
Video Game
North America
Game Boy Advance
Driver: Parallel Lines
March 17, 2006
Video Game
Europe
PlayStation 2
Driver: Parallel Lines
March 14, 2006
Video Game
North America
PlayStation 2, Xbox
Driver: Parallel Lines
March 30, 2006
Video Game
Australia
PlayStation 2
Dungeon Explorer
December 8, 2006
Video Game
Europe
Virtual Console
Dungeon Explorer
December 2, 2006
Video Game
Japan
Virtual Console
Dungeon Fighter Online
November, 2006
Video Game
Japan
Microsoft Windows
Dungeon Siege II: Broken World
August 22, 2006
Expansion
North America
Microsoft Windows
Dungeons & Dragons Online
February 28, 2006
Video Game

Undefined

Undefined

Earache: Extreme Metal Racing
October 27, 2006
Video Game
Europe
PlayStation 2, Microsoft Windows
Earth 2160
April 1, 2006
Video Game
International
Steam for Windows
Earth Defense Force 2017
December 14, 2006
Video Game
Japan
X360
Earthquake in Zipland
December 26, 2006
Video Game
North America
Microsoft Windows
Ecco the Dolphin
November 28, 2006
Video Game
North America
Virtual Console
Ecco the Dolphin
December 8, 2006
Video Game
Australia
Virtual Console
Ecco the Dolphin
December 2, 2006
Video Game
Japan
Virtual Console
Eets
March 27, 2006
Video Game
North America
Microsoft Windows
Elebits
December 12, 2006
Video Game
North America
Wii
Elebits
December 2, 2006
Video Game
Japan
Wii
Electroplankton
July 7, 2006
Video Game
Europe
Nintendo DS
Electroplankton
January 9, 2006
Video Game
North America
Nintendo DS
Elite Beat Agents
November 6, 2006
Video Game
North America
Nintendo DS
Empires
March 4, 2006
Mod
North America
Microsoft Windows
Enchanted Arms
August 29, 2006
Video Game
North America
Xbox 360
Eragon
November 24, 2006
Video Game
Europe

Undefined

Eragon
November 14, 2006
Video Game
North America

Undefined

Eragon
November 23, 2006
Video Game
Australia

Undefined

Escape from Bug Island
December 2, 2006
Video Game
Japan
Wii
Espgaluda II
2006
Video Game
International

i-mode

Eti Yami: Mekanik İstila
April, 2006
Video Game

TR

Microsoft Windows
EverQuest II: Kingdom of Sky
February 21, 2006
Expansion
International
Microsoft Windows
EverQuest: Prophecy of Ro
February 21, 2006
Expansion
International
Microsoft Windows
Excite Truck
November 19, 2006
Video Game
North America
Wii
Exit
March 31, 2006
Video Game
Europe
PlayStation Portable
Exit
February 14, 2006
Video Game
North America
PlayStation Portable
Exit
March 30, 2006
Video Game
Australia
PlayStation Portable
Exit 2
September 7, 2006
Video Game
Japan
PlayStation Portable
F-Zero
December 8, 2006
Video Game
Europe
Virtual Console
F-Zero
November 19, 2006
Video Game
North America
Virtual Console
F-Zero
December 7, 2006
Video Game
Australia
Virtual Console
F-Zero
December 2, 2006
Video Game
Japan
Virtual Console
F.E.A.R.
November 10, 2006
Video Game
Europe
Xbox 360
F.E.A.R.
October 31, 2006
Video Game
North America
Xbox 360
F.E.A.R. Extraction Point
October 27, 2006
Expansion
Europe
Microsoft Windows
F.E.A.R. Extraction Point
October 24, 2006
Expansion
North America
Microsoft Windows
Family Guy Video Game!
November 3, 2006
Video Game
Australia
Xbox, PlayStation 2, PlayStation Portable
Family Guy Video Game!
October 16, 2006
Video Game
North America
Xbox, PlayStation 2, PlayStation Portable
Family Guy Video Game!
December 1, 2006
Video Game
Europe
Xbox, PlayStation 2, PlayStation Portable
Far Cry: Vengeance
December 12, 2006
Video Game
North America
Wii
Feeding Frenzy
March 15, 2006
Video Game
North America
Xbox Live Arcade, Xbox 360
Field Commander
April 24, 2006
Video Game
North America
PlayStation Portable
FIFA 06: Road to FIFA World Cup
February 25, 2006
Video Game
South Korea
Xbox 360
FIFA 07
September 29, 2006
Video Game
Europe
GameCube, PlayStation 2, Xbox, Game Boy Advance, Nintendo DS, Microsoft Windows, PlayStation Portable, Xbox 360
FIFA 07
September 26, 2006
Video Game
Australia
GameCube, PlayStation 2, Xbox, Game Boy Advance, Nintendo DS, Microsoft Windows, PlayStation Portable, Xbox 360
FIFA Manager 07
November 3, 2006
Video Game
Europe
Microsoft Windows
FIFA Soccer 07
October 3, 2006
Video Game
North America
GameCube, PlayStation 2, Xbox, Game Boy Advance, Nintendo DS, Microsoft Windows, PlayStation Portable, Xbox 360
FIFA Street 2
March 3, 2006
Video Game
Europe
GameCube, PlayStation 2, PlayStation Portable, Xbox, Nintendo DS
FIFA Street 2
February 28, 2006
Video Game
North America
GameCube, PlayStation 2, PlayStation Portable, Xbox, Nintendo DS
FIFA Street 2
August 13, 2006
Video Game
Japan
GameCube, PlayStation 2, PlayStation Portable, Xbox, Nintendo DS
FIFA World Cup Germany 2006
April 28, 2006
Video Game
Europe
Nintendo DS, GameCube, Game Boy Advance, PlayStation 2
FIFA World Cup Germany 2006
April 24, 2006
Video Game
North America
Nintendo DS, GameCube, Game Boy Advance, PlayStation 2
FIFA World Cup Germany 2006
April 27, 2006
Video Game
Japan
Nintendo DS, GameCube, Game Boy Advance, PlayStation 2
Fight Night: Round 3
March 10, 2006
Video Game
Europe
PlayStation 2, PlayStation Portable, Xbox, Xbox 360
Fight Night: Round 3
February 22, 2006
Video Game
North America
PlayStation 2, PlayStation Portable, Xbox, Xbox 360
Fight Night: Round 3
March 30, 2006
Video Game
Japan
Xbox 360
Fight Night: Round 3
February 25, 2006
Video Game
South Korea
Xbox 360
Final Fantasy I
July 3, 2006
Video Game
Japan

SoftBank

Final Fantasy II
July 3, 2006
Video Game
Japan

SoftBank

Final Fantasy III
November 14, 2006
Video Game
North America
Nintendo DS
Final Fantasy III
August 24, 2006
Video Game
Japan
Nintendo DS
Final Fantasy III
July 3, 2006
Video Game
Japan

SoftBank

Final Fantasy IV Advance
June 2, 2006
Video Game
Europe
Game Boy Advance
Final Fantasy IV Advance
February 23, 2006
Video Game
Australia
Game Boy Advance
Final Fantasy V Advance
November 6, 2006
Video Game
North America
Game Boy Advance
Final Fantasy V Advance
October 12, 2006
Video Game
Japan
Game Boy Advance
Final Fantasy VI Advance
November 30, 2006
Video Game
Japan
Game Boy Advance
Final Fantasy XI
April 21, 2006
Video Game
Europe
Xbox 360
Final Fantasy XI
April 18, 2006
Video Game
North America
Xbox 360
Final Fantasy XI
April 21, 2006
Video Game
Australia
Xbox 360
Final Fantasy XI
April 20, 2006
Video Game
Japan
Xbox 360
Final Fantasy XI (2006)
April 21, 2006
Bundle
Europe
Xbox 360
Final Fantasy XI (2006)
April 18, 2006
Bundle
North America
Xbox 360
Final Fantasy XI (2006)
April 21, 2006
Bundle
Australia
Xbox 360
Final Fantasy XI (2006)
April 20, 2006
Bundle
Japan
PlayStation 2, Xbox 360
Final Fantasy XI: Treasures of Aht Urhgan
April 20, 2006
Expansion
Japan
PlayStation 2
Final Fantasy XI: Treasures of Aht Urhgan
April 18, 2006
Expansion
North America
PlayStation 2
Final Fantasy XI: Treasures of Aht Urhgan
April 20, 2006
Expansion
Europe
Microsoft Windows
Final Fantasy XI: Treasures of Aht Urhgan
April 20, 2006
Expansion
Australia
Microsoft Windows
Final Fantasy XI: Vana'diel Collection 2007
November 7, 2006
Bundle
North America
Microsoft Windows
Final Fantasy XII
October 31, 2006
Video Game
North America
PlayStation 2
Final Fantasy XII
March 16, 2006
Video Game
Japan
PlayStation 2
Final Fantasy XII: Collector's Edition
October 31, 2006
Video Game
North America
PlayStation 2
Final Fight: Streetwise
April 7, 2006
Video Game
Europe
PlayStation 2, Xbox
Final Fight: Streetwise
February 28, 2006
Video Game
North America
PlayStation 2, Xbox
First Battalion
August 21, 2006
Video Game
International
Microsoft Windows
First Eagles: The Great War 1918
2006
Video Game

Undefined

Undefined

Football Manager 2006
April 13, 2006
Video Game
International
Xbox 360
Football Manager 2007
October 20, 2006
Video Game
Europe
Microsoft Windows, macOS
Football Manager 2007
November 2, 2006
Video Game
Australia
Microsoft Windows, macOS
Football Manager Handheld
April 13, 2006
Video Game
International
iOS, PlayStation Portable
Football Manager Handheld 2007
December 1, 2006
Video Game
Europe
PlayStation Portable
Football Manager Handheld 2007
December 7, 2006
Video Game
Australia
PlayStation Portable
Ford Racing: Full Blown
March, 2006
Video Game
Europe
Arcade
Ford vs. Chevy
July 21, 2006
Video Game
Europe
PlayStation 2
Forge of Freedom: The American Civil War
November 29, 2006
Video Game
North America
Microsoft Windows
Formula One Championship Edition
December 28, 2006
Video Game
Japan
PlayStation 3
FreeCol
September 22, 2006
Video Game
International
Microsoft Windows
Freshly-Picked Tingle's Rosy Rupeeland
September 2, 2006
Video Game
Japan
Nintendo DS
Frog Feast
2006
Video Game

Undefined

Undefined

Frogger
July 12, 2006
Video Game
International
XBLA
From Russia with Love
April 13, 2006
Video Game
Europe
PlayStation Portable
From Russia with Love
April 3, 2006
Video Game
North America
PlayStation Portable
From Russia with Love
April 13, 2006
Video Game
Australia
PlayStation Portable
Full Auto
February 10, 2006
Video Game
Europe
X360
Full Auto
February 15, 2006
Video Game
North America
X360
Full Auto 2: Battlelines
December 7, 2006
Video Game
North America
PlayStation 3, PlayStation Portable
Full Spectrum Warrior
June 29, 2006
Video Game
Japan
PlayStation 2
Full Spectrum Warrior: Ten Hammers
June 23, 2006
Video Game
Europe
Microsoft Windows, PlayStation 2, Xbox
Full Spectrum Warrior: Ten Hammers
March 28, 2006
Video Game
North America
Microsoft Windows, PlayStation 2, Xbox
Gadget Trial
June 23, 2006
Video Game
Japan
Microsoft Windows
Galactic Civilizations II: Dread Lords
March 3, 2006
Video Game
Europe
Microsoft Windows
Galactic Civilizations II: Dread Lords
February 21, 2006
Video Game
North America
Microsoft Windows
Galactic Civilizations II: Dread Lords
March 23, 2006
Video Game
Australia
Microsoft Windows
Gangs of London
October 31, 2006
Video Game
North America
PlayStation Portable
Garfield: A Tail of Two Kitties
October 10, 2006
Video Game
International
Nintendo DS, PlayStation 2, Microsoft Windows
Gauntlet: Seven Sorrows
March 24, 2006
Video Game
Europe
PlayStation 2, Xbox
Gauntlet: Seven Sorrows
March 30, 2006
Video Game
Australia
PlayStation 2, Xbox
Gears of War
November 17, 2006
Video Game
Europe
Xbox 360, Microsoft Windows
Gears of War
November 7, 2006
Video Game
North America
Xbox 360
Geneforge 4: Rebellion
2006
Video Game

Undefined

Undefined

Genji: Days of the Blade
November 16, 2006
Video Game
North America
PlayStation 3
Genji: Days of the Blade
November 11, 2006
Video Game
Japan
PlayStation 3
Gibbage
April 25, 2006
Video Game
International
Microsoft Windows
Glory of the Roman Empire
June 26, 2006
Video Game
United States
Microsoft Windows
God Hand
October 10, 2006
Video Game
North America
PlayStation 2
God Hand
September 14, 2006
Video Game
Japan
PlayStation 2
Gothic 3
October 13, 2006
Video Game
Europe
Microsoft Windows
Gothic 3
November 20, 2006
Video Game
North America
Microsoft Windows
Gothic 3
November 2, 2006
Video Game
Australia
Microsoft Windows
Gradius
December 2, 2006
Video Game
Japan
Virtual Console
Gran Turismo 4 Online
June 1, 2006
Video Game
Japan
PlayStation 2
Grand Theft Auto: Liberty City Stories
June 23, 2006
Video Game
Europe
PlayStation 2
Grand Theft Auto: Liberty City Stories
June 6, 2006
Video Game
North America
PlayStation 2
Grand Theft Auto: The Trilogy
December 4, 2006
Bundle
North America
PlayStation 2
Grand Theft Auto: Vice City Stories
November 3, 2006
Video Game
Europe
PlayStation Portable
Grand Theft Auto: Vice City Stories
October 30, 2006
Video Game
North America
PlayStation Portable
Grand Theft Auto: Vice City Stories
November 10, 2006
Video Game
Australia
PlayStation Portable
Grandia III
February 14, 2006
Video Game
North America
PlayStation 2
GT Legends
January 23, 2006
Video Game
North America
Windows 2000, Windows XP
GT Pro Series
December 8, 2006
Video Game
Europe
Wii
GT Pro Series
November 19, 2006
Video Game
North America
Wii
GT Pro Series
December 7, 2006
Video Game
Australia
Wii
Guild Wars: Factions
April 28, 2006
Expansion
North America
Microsoft Windows
Guild Wars: Nightfall
October 27, 2006
Expansion
North America
Microsoft Windows
Guilty Gear Isuka
April 7, 2006
Video Game
Europe
Microsoft Windows
Guilty Gear Judgment
September 5, 2006
Video Game
North America
PlayStation Portable
Guilty Gear Judgment
August 24, 2006
Video Game
Japan
PlayStation Portable
Guitar Hero
April 7, 2006
Video Game
Europe
PlayStation 2
Guitar Hero
June 15, 2006
Video Game
Australia
PlayStation 2
Guitar Hero II
November 24, 2006
Video Game
Europe
PlayStation 2
Guitar Hero II
November 7, 2006
Video Game
North America
PlayStation 2
Guitar Hero II
November 15, 2006
Video Game
Australia
PlayStation 2
Gumboy: Crazy Adventures
December 19, 2006
Video Game
International
Microsoft Windows
Gundam: Senjou no Kizuna
November 7, 2006
Video Game
Japan
Arcade
Gunstar Heroes
December 15, 2006
Video Game
Europe
Virtual Console
Gunstar Heroes
December 11, 2006
Video Game
North America
Virtual Console
Gunstar Heroes
December 2, 2006
Video Game
Japan
Virtual Console
Gunz The Duel
November, 2006
Video Game

Undefined

Undefined

Gurumin: A Monstrous Adventure
June 29, 2006
Video Game
Japan
PlayStation Portable
Half-Life 2: Episode One
June 1, 2006
Video Game
International
Microsoft Windows
Half-Life 2: Survivor
June 28, 2006
Video Game
Japan
Arcade
Half-Life Deathmatch: Source
May 1, 2006
Video Game
International
Microsoft Windows
Hammer Heads
May 23, 2006
Video Game
North America
Microsoft Windows
Hansel and Gretel
2006
Video Game
Europe
PlayStation 2
Happy Feet
November 24, 2006
Video Game
Europe
Nintendo DS, PlayStation 2, Game Boy Advance, GameCube, Microsoft Windows
Happy Feet
November 14, 2006
Video Game
North America
Nintendo DS, PlayStation 2, Game Boy Advance, GameCube, Microsoft Windows
Happy Feet
November 30, 2006
Video Game
Australia
Nintendo DS, PlayStation 2, Game Boy Advance, GameCube, Microsoft Windows
Harlem Globetrotters World Tour
October 2, 2006
Video Game
North America
Game Boy Advance, Nintendo DS
Haru no Ashioto
April 6, 2006
Video Game
Japan
PlayStation 2
Harvest Moon DS
September 12, 2006
Video Game
North America
Nintendo DS
Harvest Moon DS: The Tale of Two Towns
September 12, 2006
Video Game
North America
Nintendo DS
Harvest Moon: Magical Melody
March 28, 2006
Video Game
North America
GameCube
Hero Online
2006
Video Game

Undefined

Undefined

Heroes of Might and Magic V
May 16, 2006
Video Game
Europe
Microsoft Windows, macOS
Heroes of Might and Magic V
May 24, 2006
Video Game
North America
Microsoft Windows, macOS
Heroes of Might and Magic V
June 8, 2006
Video Game
Poland
Microsoft Windows, macOS
Heroes of Might and Magic V: Hammers of Fate
November 17, 2006
Expansion
Europe
Microsoft Windows
Heroes of Might and Magic V: Hammers of Fate
November 14, 2006
Expansion
North America
Microsoft Windows
Hidden Expedition: Titanic
July 19, 2006
Video Game
North America

Undefined

Hitman: Blood Money
May 26, 2006
Video Game
Europe

Undefined

Hitman: Blood Money
May 30, 2006
Video Game
North America

Undefined

Home Alone (2006)
November 29, 2006
Video Game
North America
PlayStation 2
Horsez
October 26, 2006
Video Game
Europe
Nintendo DS
Horsez
November 14, 2006
Video Game
North America
PlayStation 2
Hummer Badlands
July 15, 2006
Video Game
Europe
PlayStation 2
Hummer Badlands
April 13, 2006
Video Game
North America
PlayStation 2
Hyperball Racing
September 18, 2006
Video Game
Europe
Microsoft Windows
Ibara
February 23, 2006
Video Game
Japan
PlayStation 2
Ice Age 2: The Meltdown
March 31, 2006
Video Game
Europe

Undefined

Ice Age 2: The Meltdown
March 14, 2006
Video Game
North America

Undefined

Ice Age 2: The Meltdown
October 6, 2006
Video Game
Japan

Undefined

Ice Hockey
December 29, 2006
Video Game
Europe
Virtual Console
Ice Hockey
December 12, 2006
Video Game
North America
Virtual Console
Ice Hockey
December 29, 2006
Video Game
Australia
Virtual Console
Ice Hockey
December 2, 2006
Video Game
Japan
Virtual Console
Imperial Glory
December 5, 2006
Video Game
North America
macOS
Import Tuner Challenge
October 6, 2006
Video Game
Europe
Xbox 360
Import Tuner Challenge
September 26, 2006
Video Game
North America
Xbox 360
Import Tuner Challenge
October 5, 2006
Video Game
Australia
Xbox 360
Import Tuner Challenge
July 27, 2006
Video Game
Japan
Xbox 360
In the Groove
August 21, 2006
Video Game
North America
Microsoft Windows, macOS
Innocent Life: A Futuristic Harvest Moon
April 27, 2006
Video Game
Japan
PlayStation Portable
International Cue Club
March 31, 2006
Video Game
North America
Microsoft Windows
Jaseikin Necromancer
December 2, 2006
Video Game
Japan
Virtual Console
Jaws Unleashed
September 22, 2006
Video Game
Europe
PlayStation 2, Xbox
Jaws Unleashed
May 23, 2006
Video Game
North America
PlayStation 2, Xbox
Jaws Unleashed
October 26, 2006
Video Game
Australia
PlayStation 2, Xbox, Microsoft Windows
Jeanne d'Arc
November 22, 2006
Video Game
Japan
PlayStation Portable
Joint Task Force
September 12, 2006
Video Game
International
Microsoft Windows
Juiced
May 18, 2006
Video Game
Japan

Undefined

Juiced: Eliminator
July 28, 2006
Video Game
Europe
PlayStation Portable
Juiced: Eliminator
June 28, 2006
Video Game
North America
PlayStation Portable
Jump Ultimate Stars
November 23, 2006
Video Game
Japan
Nintendo DS
Just Cause
September 22, 2006
Video Game
Europe
Microsoft Windows, PlayStation 2, Xbox, Xbox 360
Just Cause
September 27, 2006
Video Game
North America
Microsoft Windows, PlayStation 2, Xbox, Xbox 360
Justice League Heroes
November 24, 2006
Video Game
Europe

Undefined

Justice League Heroes
October 17, 2006
Video Game
North America

Undefined

Justice League Heroes
December 13, 2006
Video Game
Australia

Undefined

Justice League Heroes: The Flash
November 24, 2006
Video Game
Europe
Game Boy Advance
Justice League Heroes: The Flash
October 17, 2006
Video Game
North America
Game Boy Advance
Justice League Heroes: The Flash
December 13, 2006
Video Game
Australia
Game Boy Advance
Kao the Kangaroo Round 2
March 21, 2006
Video Game
North America
Xbox, Microsoft Windows
Karous
November 15, 2006
Video Game
Japan
Arcade
Keepsake
March 17, 2006
Video Game
Europe
Microsoft Windows
Keepsake
March 31, 2006
Video Game
North America
Microsoft Windows
Keepsake
March 17, 2006
Video Game
Australia
Microsoft Windows
Kidō Senshi Gundam: Senjō no Kizuna
November 7, 2006
Video Game
Japan
Arcade
Kidz Sports Basketball
January 6, 2006
Video Game
Europe
Microsoft Windows
Killzone: Liberation
November 3, 2006
Video Game
Europe
PlayStation Portable
Killzone: Liberation
October 31, 2006
Video Game
North America
PlayStation Portable
Killzone: Liberation
November 8, 2006
Video Game
Australia
PlayStation Portable
Kingdom Hearts II
September 29, 2006
Video Game
Europe
PlayStation 2
Kingdom Hearts II
March 1, 2006
Video Game
North America
PlayStation 2
Kingdom Hearts II
September 28, 2006
Video Game
Australia
PlayStation 2
Kingdom of Paradise
March 26, 2006
Video Game
Europe
PlayStation Portable
Kingdom of Paradise
March 30, 2006
Video Game
Australia
PlayStation Portable
Kirby: Squeak Squad
December 4, 2006
Video Game
North America
Nintendo DS
Kirby: Squeak Squad
November 2, 2006
Video Game
Japan
Nintendo DS
KOF: Maximum Impact 2
October 27, 2006
Video Game
Europe
PlayStation 2
KOF: Maximum Impact 2
September 19, 2006
Video Game
North America
PlayStation 2
KOF: Maximum Impact 2
April 27, 2006
Video Game
Japan
PlayStation 2
Konductra
October 31, 2006
Video Game
North America
Nintendo DS
Kororinpa
December 2, 2006
Video Game
Japan
Wii
Kudos
July 17, 2006
Video Game
North America

Undefined

L.A. Rush
April 28, 2006
Video Game
Europe
Microsoft Windows
L.A. Rush
February 1, 2006
Video Game
North America
Microsoft Windows
Lara Croft Tomb Raider: Legend
April 7, 2006
Video Game
Europe
Microsoft Windows, PlayStation 2, Xbox, Xbox 360
Lara Croft Tomb Raider: Legend
April 11, 2006
Video Game
North America
Microsoft Windows, PlayStation 2, Xbox, Xbox 360
Lara Croft Tomb Raider: Legend
April 13, 2006
Video Game
Australia
PlayStation 2
Lara Croft Tomb Raider: Legend
October 5, 2006
Video Game
Japan
Xbox 360
Lara Croft's Poker Party
June 13, 2006
Video Game
North America

Mobile

Lawnmower Racing Mania 2007
November 20, 2006
Video Game
North America
Microsoft Windows
Legend of Kage
December 19, 2006
Video Game
Japan
Virtual Console
LEGO Star Wars II: The Original Trilogy
September 12, 2006
Video Game
North America
Game Boy Advance, Nintendo DS, Microsoft Windows, PlayStation 2, PlayStation Portable, Xbox, Xbox 360
LEGO Star Wars II: The Original Trilogy
September 11, 2006
Video Game
Europe
Game Boy Advance, Nintendo DS, Microsoft Windows, PlayStation 2, PlayStation Portable, Xbox, Xbox 360
Let's Go Jungle!: Lost on the Island of Spice
2006
Video Game

Undefined

Undefined

LocoMania
February 24, 2006
Video Game
Europe
Microsoft Windows
LocoMania
February 24, 2006
Video Game
Australia
Microsoft Windows
London Cab Challenge
July, 2006
Video Game
Europe
PlayStation 2
London Taxi: Rushour
June 23, 2006
Video Game
Europe
PlayStation 2, Microsoft Windows
Lost Planet: Extreme Condition
December 21, 2006
Video Game
Japan
Xbox 360
LostMagic
April 27, 2006
Video Game
Europe
Nintendo DS
LostMagic
April 25, 2006
Video Game
North America
Nintendo DS
LostMagic
April 28, 2006
Video Game
Australia
Nintendo DS
LostMagic
January 19, 2006
Video Game
Japan
Nintendo DS
Love Football
May 17, 2006
Video Game
Japan
Xbox 360
Luxor 2
October 10, 2006
Video Game
North America
Microsoft Windows
MacTrek
October 24, 2006
Video Game
International
macOS
Madden NFL 07
August 22, 2006
Video Game
North America

Undefined

Made Man
November 6, 2006
Video Game
Europe
Microsoft Windows, PlayStation 2
Mage Knight: Destiny's Soldier
September 26, 2006
Video Game
North America
Nintendo DS
Major League Baseball 2K6
April 3, 2006
Video Game
North America
PlayStation 2, Xbox
Marble Blast Ultra
January 25, 2006
Video Game
North America
Xbox Live Arcade
Marc Eckō's Getting Up: Contents Under Pressure
February 24, 2006
Video Game
Europe
Microsoft Windows, PlayStation 2, Xbox
Marc Eckō's Getting Up: Contents Under Pressure
February 14, 2006
Video Game
North America
Microsoft Windows, PlayStation 2, Xbox
Mario & Luigi: Partners in Time
February 10, 2006
Video Game
Europe
Nintendo DS
Mario & Luigi: Partners in Time
February 22, 2006
Video Game
Australia
Nintendo DS
Mario Hoops 3-on-3
2006
Video Game

Undefined

Undefined

Mario Party 7
February 10, 2006
Video Game
Europe
GameCube
Mario Party 7
June 8, 2006
Video Game
Australia
GameCube
Mario Party 7
July 7, 2006
Video Game
United Kingdom
GameCube
Mario vs. Donkey Kong 2: March of the Minis
September 25, 2006
Video Game
North America
Nintendo DS
Mario's Super Picross
December 19, 2006
Video Game
Japan
Virtual Console
Martin Mystère: Operation Dorian Gray
March 21, 2006
Video Game
North America
Microsoft Windows
Marvel: Ultimate Alliance
October 26, 2006
Video Game
North America

Undefined

McDonald's Video Game
2006
Video Game
International
Adobe Flash
Me & My Katamari
March 21, 2006
Video Game
North America
PlayStation Portable
Medieval II: Total War
November 11, 2006
Video Game
Europe
Microsoft Windows
Medieval II: Total War
November 14, 2006
Video Game
North America
Microsoft Windows
Medieval II: Total War
November 12, 2006
Video Game
Australia
Microsoft Windows
Medieval II: Total War
November 15, 2006
Video Game

South Africa

Microsoft Windows
Mega Bomberman
December 2, 2006
Video Game
Japan
Virtual Console
Mega Man 2: The Power Fighters
July, 2006
Video Game
North America
GameTap
Mega Man Battle Network 6 CyBeast Falzar
June 16, 2006
Video Game
Europe
Game Boy Advance
Mega Man Battle Network 6 CyBeast Falzar
June 13, 2006
Video Game
North America
Game Boy Advance
Mega Man Battle Network 6 CyBeast Gregar
June 16, 2006
Video Game
Europe
Game Boy Advance
Mega Man Battle Network 6 CyBeast Gregar
June 13, 2006
Video Game
North America
Game Boy Advance
Mega Man ZX
September 12, 2006
Video Game
North America
Nintendo DS
Mega Man ZX
July 6, 2006
Video Game
Japan
Nintendo DS
Mega Man: The Power Battle
July, 2006
Video Game
North America
GameTap
Melbourne Cup Challenge
December 8, 2006
Video Game
Europe
PlayStation 2, Xbox, Microsoft Windows
Melbourne Cup Challenge
October 26, 2006
Video Game
Australia
PlayStation 2, Xbox
Mental Omega APYR
July 21, 2006
Video Game

Undefined

Undefined

Metal Gear Solid 3: Subsistence
October 6, 2006
Video Game
Europe
PlayStation 2
Metal Gear Solid 3: Subsistence
March 14, 2006
Video Game
North America
PlayStation 2
Metal Gear Solid 3: Subsistence
October 13, 2006
Video Game
Australia
PlayStation 2
Metal Gear Solid: Portable Ops
December 5, 2006
Video Game
North America
PlayStation Portable
Metal Gear Solid: Portable Ops
December 21, 2006
Video Game
Japan
PlayStation Portable
Metal Slug 6
February 24, 2006
Video Game
Japan
Arcade
Metroid Prime Pinball
January 19, 2006
Video Game
Japan
Nintendo DS
Metroid Prime: Hunters
May 5, 2006
Video Game
Europe
Nintendo DS
Metroid Prime: Hunters
March 20, 2006
Video Game
North America
Nintendo DS
Metroid Prime: Hunters
May 23, 2006
Video Game
Australia
Nintendo DS
Microsoft Flight Simulator X
October 13, 2006
Video Game
Europe
Microsoft Windows
Microsoft Flight Simulator X
October 17, 2006
Video Game
North America
Microsoft Windows
Microsoft Flight Simulator X
October 10, 2006
Video Game

Saudi Arabia

Microsoft Windows
Microsoft Flight Simulator X
October 26, 2006
Video Game
Australia
Microsoft Windows
Military Madness
December 18, 2006
Video Game
North America
Virtual Console
Mobile Suit Gundam Seed Destiny: Rengou vs. Z.A.F.T. II
2006
Video Game

Undefined

Undefined

Mobile Suit Gundam: Crossfire
November 17, 2006
Video Game
North America
PlayStation 3
Mobile Suit Gundam: Crossfire
November 11, 2006
Video Game
Japan
PlayStation 3
Monster 4x4: World Circuit
December 7, 2006
Video Game
Europe
Wii
Monster 4x4: World Circuit
March 23, 2006
Video Game
North America
Xbox
Monster 4x4: World Circuit
December 8, 2006
Video Game
Australia
Wii
Monster 4x4: World Circuit
December 21, 2006
Video Game
Japan
Wii
Mortal Kombat: Armageddon
October 27, 2006
Video Game
Europe
PlayStation 2
Mortal Kombat: Armageddon
October 11, 2006
Video Game
North America
PlayStation 2
Mortal Kombat: Deception
November 24, 2006
Video Game
Europe
PlayStation Portable
Mortal Kombat: Deception
November 13, 2006
Video Game
North America
PlayStation Portable
Mortal Kombat: Deception
December 9, 2006
Video Game
Australia
PlayStation Portable
Mortal Kombat: Unchained
November 13, 2006
Video Game
North America
PlayStation Portable
Moscow to Berlin: Red Siege
June 14, 2006
Video Game
North America
Microsoft Windows
Moshimo Ashita ga Hare Naraba
February 24, 2006
Video Game
Japan
Microsoft Windows
MotoGP '06
June 9, 2006
Video Game
International
Xbox 360
MotoGP '06
June 12, 2006
Video Game
North America
Xbox 360
MotorStorm
December 14, 2006
Video Game
Japan
PlayStation 3
Mr. Driller
December 21, 2006
Video Game
Japan
PlayStation Network
MVP 06: NCAA Baseball
January 18, 2006
Video Game
North America
PlayStation 2, Xbox
MX vs. ATV Unleashed
March 17, 2006
Video Game
Europe
Microsoft Windows
MX vs. ATV Unleashed
January 16, 2006
Video Game
North America
Microsoft Windows
My Animal Centre in Africa
December 14, 2006
Video Game
Europe
Game Boy Advance, Nintendo DS, Windows
Myst
June 15, 2006
Video Game
Japan
PlayStation Portable
Mystery Case Files: Prime Suspects
April 6, 2006
Video Game
North America
Windows, Mac OS X
Mystery Case Files: Ravenhearst
December 15, 2006
Video Game
North America

Undefined

Mystery Dungeon: Shiren the Wanderer
December 14, 2006
Video Game
Japan
Nintendo DS
Mystic Inn
2006
Video Game
International
Microsoft Windows, macOS
Naruto: Clash of Ninja 2
November 24, 2006
Video Game
Europe
GameCube
Naruto: Clash of Ninja 2
September 26, 2006
Video Game
North America
GameCube
Naruto: Ninja Council 3
April 27, 2006
Video Game
Japan
Nintendo DS
NASCAR 07
October 6, 2006
Video Game
Europe
PlayStation 2, PlayStation Portable, Xbox
NASCAR 07
September 6, 2006
Video Game
North America
PlayStation 2, PlayStation Portable, Xbox
NBA 07
September 26, 2006
Video Game
North America
PlayStation Portable, PlayStation 2
NBA 2K6
January 27, 2006
Video Game
Europe
Xbox, PlayStation 2
NBA Ballers: Phenom
March 28, 2006
Video Game
North America
Xbox
NBA Ballers: Rebound
September 29, 2006
Video Game
Europe
PlayStation Portable
NBA Ballers: Rebound
May 9, 2006
Video Game
North America
PlayStation Portable
NBA Ballers: Rebound
September 28, 2006
Video Game
Australia
PlayStation Portable
Nba Live 2006
January 19, 2006
Video Game
Japan
Xbox 360
NBA Live 07
October 6, 2006
Video Game
Europe
Microsoft Windows, Xbox, PlayStation 2, PlayStation Portable
NBA Live 07
September 25, 2006
Video Game
North America
Microsoft Windows, Xbox, Xbox 360, PlayStation 2, PlayStation Portable
NBA Live 07
October 5, 2006
Video Game
Australia
Microsoft Windows
NBA Live 07
November 22, 2006
Video Game
Japan
PlayStation 2, Xbox 360
NBA Live 07
November 8, 2006
Video Game
South Korea
PlayStation Portable
NCAA Football 07
July 18, 2006
Video Game
North America
PlayStation 2, PlayStation Portable, Xbox, Xbox 360
Need for Speed: Carbon
November 3, 2006
Video Game
Europe
PlayStation Portable, Nintendo DS, Game Boy Advance, Microsoft Windows, PlayStation 2, Xbox 360, GameCube
Need for Speed: Carbon
October 31, 2006
Video Game
North America
PlayStation Portable, Nintendo DS, Game Boy Advance, GameCube, Microsoft Windows, PlayStation 2, Xbox 360, Xbox
Need for Speed: Carbon
November 9, 2006
Video Game
Australia
PlayStation Portable, Nintendo DS, Game Boy Advance, GameCube, Xbox
Neighbours from Hell 2: On Vacation
May 7, 2006
Video Game
North America
Windows
NeoGeo Battle Coliseum
November 24, 2006
Video Game
Europe
PlayStation 2
Neon Wars
October 24, 2006
Video Game
North America
Microsoft Windows
Neverwinter Nights 2
November 3, 2006
Video Game
Europe
Microsoft Windows, macOS
Neverwinter Nights 2
October 31, 2006
Video Game
North America
Microsoft Windows, macOS
Neverwinter Nights 2
November 16, 2006
Video Game
Australia
Microsoft Windows, macOS
Neverwinter Nights: Pirates of the Sword Coast
2006
Video Game
North America
Windows
New Adventure Island
December 2, 2006
Video Game
Japan
Virtual Console
New Rally-X
December 27, 2006
Video Game
International
Xbox Live Arcade
New Super Mario Bros.
May 17, 2006
Video Game
Canada
Nintendo DS
New Super Mario Bros.
May 15, 2006
Video Game
United States
Nintendo DS
New Super Mario Bros.
June 30, 2006
Video Game
Europe
Nintendo DS
New Super Mario Bros.
May 25, 2006
Video Game
Japan
Nintendo DS
New Super Mario Bros.
May 25, 2006
Video Game

Hong Kong

Nintendo DS
New Super Mario Bros.
May 25, 2006
Video Game
Taiwan
Nintendo DS
New Super Mario Bros.
June 8, 2006
Video Game
Australia
Nintendo DS
NFL Head Coach
June 20, 2006
Video Game
North America
PlayStation 2, Microsoft Windows, Xbox
NHL 06
September 21, 2006
Video Game
Japan
PlayStation 2
NHL 07
September 22, 2006
Video Game
Europe
Microsoft Windows, PlayStation 2, PlayStation Portable, Xbox, Xbox 360
NHL 07
September 12, 2006
Video Game
North America
Microsoft Windows, PlayStation 2, PlayStation Portable, Xbox, Xbox 360
NHL 07
September 21, 2006
Video Game
Australia
Microsoft Windows, PlayStation 2, Xbox, Xbox 360
NHL 2K6
January 1, 2006
Video Game
Europe
Xbox
Nicktoons Unite!
March 3, 2006
Video Game
Europe

Undefined

Nicktoons Unite!
January 10, 2006
Video Game
North America
Nintendo DS
Nicktoons Winners Cup Racing
February 15, 2006
Video Game
North America
Microsoft Windows
Nicktropolis
March 6, 2006

Browser

International

Browser

Ninety-Nine Nights
September 1, 2006
Video Game
Europe
Xbox 360
Ninety-Nine Nights
August 15, 2006
Video Game
North America
Xbox 360
Ninety-Nine Nights
April 20, 2006
Video Game
Japan
Xbox 360
Ōkami
September 19, 2006
Video Game
North America
PlayStation 2
Ōkami
April 20, 2006
Video Game
Japan
PlayStation 2
Onechanbara: Bikini Samurai Squad
December 14, 2006
Video Game
Japan
Xbox 360
Onimusha 3: Demon Siege
March 16, 2006
Video Game
North America
Microsoft Windows
Onimusha 3: Demon Siege
February 24, 2006
Video Game
Europe
Microsoft Windows
Oolite
July 18, 2006
Video Game
International

Undefined

Open Season
October 6, 2006
Video Game
Europe
Microsoft Windows, PlayStation 2, Xbox 360, Xbox, GameCube, PlayStation Portable, Nintendo DS, Game Boy Advance
Open Season
September 19, 2006
Video Game
North America
Microsoft Windows, PlayStation 2, Xbox 360, Xbox, GameCube, PlayStation Portable, Nintendo DS, Game Boy Advance
Open Season
November 30, 2006
Video Game
Australia
Microsoft Windows, PlayStation 2, Xbox 360, Xbox, GameCube, Game Boy Advance
Orcs & Elves
May 1, 2006
Video Game
International

Mobile Phone

OutRun 2006: Coast 2 Coast
March 31, 2006
Video Game
Europe
PlayStation 2, PlayStation Portable, Xbox
OutRun 2006: Coast 2 Coast
April 25, 2006
Video Game
North America
PlayStation 2, PlayStation Portable, Xbox
OutRun 2006: Coast 2 Coast
April 6, 2006
Video Game
Australia
PlayStation 2, PlayStation Portable, Xbox
Over G Fighters
June 30, 2006
Video Game
International
Xbox 360
Over G Fighters
June 27, 2006
Video Game
North America
Xbox 360
Over G Fighters
February 23, 2006
Video Game
Japan
Xbox 360
Over the Hedge
June 23, 2006
Video Game
Europe
Game Boy Advance, GameCube, Microsoft Windows, PlayStation 2, Xbox
Over the Hedge
May 9, 2006
Video Game
North America
Game Boy Advance, GameCube, Microsoft Windows, PlayStation 2, Xbox
Pac-Man World Rally
August 22, 2006
Video Game
North America
PlayStation 2, PlayStation Portable, GameCube
Pacific Storm
September 28, 2006
Video Game
North America
Microsoft Windows
Panzer Elite Action: Fields of Glory
March 24, 2006
Video Game
Europe
Microsoft Windows
Paradise
April 21, 2006
Video Game
Europe
Microsoft Windows
PaRappa the Rapper
December 7, 2006
Video Game
Japan
PlayStation Portable
Parodius
December 1, 2006
Video Game
Japan

Mobile

Parodius Da! -Shinwa kara Owarai e-
2006
Video Game
Japan

Vodafone

Pathologic
August 18, 2006
Video Game
United Kingdom
Microsoft Windows
Paws and Claws: Pet Vet
February 13, 2006
Video Game
North America
Microsoft Windows
Peter Pan
2006
Video Game
Europe
PlayStation 2
PGA Tour Golf Team Challenge
2006
Video Game

Undefined

Undefined

Phantasy Star Universe
November 24, 2006
Video Game
Europe

Undefined

Phantasy Star Universe
October 24, 2006
Video Game
North America

Undefined

Phantasy Star Universe
November 30, 2006
Video Game
Australia
PlayStation 2, Microsoft Windows
Phantasy Star Universe
August 31, 2006
Video Game
Japan
PlayStation 2, Microsoft Windows
Phoenix Wright: Ace Attorney - Trials and Tribulations
March 31, 2006
Video Game
Japan
Microsoft Windows
Pimp My Ride
November 14, 2006
Video Game
North America
PlayStation 2
Pinball (1984)
December 15, 2006
Video Game
Australia
Virtual Console
Pinball (1984)
November 19, 2006
Video Game
North America
Virtual Console
Pinball (1984)
December 2, 2006
Video Game
Japan
Virtual Console
Pinocchio
December 8, 2006
Video Game
Europe
PlayStation 2
Pirates of the Caribbean: Dead Man's Chest
July 7, 2006
Video Game
Europe
PlayStation Portable, Game Boy Advance, Nintendo DS
Pirates of the Caribbean: Dead Man's Chest
June 27, 2006
Video Game
North America
PlayStation Portable, Game Boy Advance, Nintendo DS
Pirates of the Caribbean: Dead Man's Chest
August 24, 2006
Video Game
Japan
PlayStation Portable, Game Boy Advance, Nintendo DS
Pirates of the Caribbean: The Legend of Jack Sparrow
July 14, 2006
Video Game
Europe
PlayStation 2
Pirates of the Caribbean: The Legend of Jack Sparrow
June 28, 2006
Video Game
North America
PlayStation 2, Microsoft Windows
PocketBike Racer
November 19, 2006
Video Game
North America
Xbox, Xbox 360
Point Blank DS
July 8, 2006
Video Game
Europe
Nintendo DS
Point Blank DS
June 14, 2006
Video Game
North America
Nintendo DS
Point Blank DS
May 18, 2006
Video Game
Japan
Nintendo DS
Pokémon Battle Revolution
December 14, 2006
Video Game
Japan
Wii
Pokémon Diamond Version
September 28, 2006
Video Game
Japan
Nintendo DS
Pokémon Mystery Dungeon: Blue Rescue Team
November 10, 2006
Video Game
Europe
Nintendo DS
Pokémon Mystery Dungeon: Blue Rescue Team
September 18, 2006
Video Game
North America
Nintendo DS
Pokémon Mystery Dungeon: Blue Rescue Team
September 28, 2006
Video Game
Australia
Nintendo DS
Pokémon Mystery Dungeon: Red Rescue Team
November 10, 2006
Video Game
Europe
Game Boy Advance
Pokémon Mystery Dungeon: Red Rescue Team
September 18, 2006
Video Game
North America
Game Boy Advance
Pokémon Mystery Dungeon: Red Rescue Team
September 28, 2006
Video Game
Australia
Game Boy Advance
Pokémon Pearl Version
September 28, 2006
Video Game
Japan
Nintendo DS
Pokémon Ranger
October 30, 2006
Video Game
North America
Nintendo DS
Pokémon Ranger
December 6, 2006
Video Game
Australia
Nintendo DS
Pokémon Ranger
March 23, 2006
Video Game
Japan
Nintendo DS
Pokémon Trozei
April 28, 2006
Video Game
Europe
Nintendo DS
Pokémon Trozei
March 6, 2006
Video Game
North America
Nintendo DS
Polarium Advance
April 14, 2006
Video Game
Europe
Game Boy Advance
Polarium Advance
November 14, 2006
Video Game
North America
Game Boy Advance
Prey
July 14, 2006
Video Game
Europe
Microsoft Windows, Xbox 360
Prey
July 11, 2006
Video Game
North America
Microsoft Windows, Xbox 360
Prison Tycoon 2: Maximum Security
September 8, 2006
Video Game
North America
Microsoft Windows
Pro Evolution Soccer 5
February 7, 2006
Video Game
North America
PlayStation 2, PlayStation Portable, Xbox
Pro Evolution Soccer 6
October 27, 2006
Video Game
Europe
PlayStation 2, Xbox 360, Microsoft Windows, Nintendo DS
Pro Evolution Soccer 6
November 3, 2006
Video Game
Australia
PlayStation 2, Xbox 360, Microsoft Windows, Nintendo DS
Pro Evolution Soccer 6
December 14, 2006
Video Game
Japan
PlayStation 2, Xbox 360, Microsoft Windows, Nintendo DS
Pro Yakyū Spirits 3
April 6, 2006
Video Game
Japan

Undefined

Project Gotham Racing 3
January 12, 2006
Video Game
Japan
Xbox 360
Psychonauts
February 10, 2006
Video Game

Undefined

Undefined

Pump It Up Zero
February 1, 2006
Video Game
International
Arcade
PureSim Baseball 2007
May 15, 2006
Video Game
North America
Microsoft Windows
Quest for Bush
September 11, 2006
Video Game
International
Microsoft Windows
R-Type
December 29, 2006
Video Game
Europe
Virtual Console
R-Type
December 25, 2006
Video Game
North America
Virtual Console
R-Type
December 13, 2006
Video Game
Japan

Virtual Console (Part 1)

R-Type III: The Third Lightning
December 26, 2006
Video Game
Japan
Virtual Console
Radilgy GeneriC
May 25, 2006
Video Game
Japan
GameCube
Radilgy PreciouS
May 25, 2006
Video Game
Japan
PlayStation 2
Radirgy
February 25, 2006
Video Game
Japan
Dreamcast
Ragnarok Online
April, 2006
Video Game
Spain
Microsoft Windows
Rampage: Total Destruction
April 28, 2006
Video Game
Europe
GameCube, PlayStation 2
Rampage: Total Destruction
April 24, 2006
Video Game
North America
GameCube, PlayStation 2
Rapala Tournament Fishing
November 21, 2006
Video Game
North America
Xbox 360
RapeLay
April 21, 2006
Video Game
Japan
Microsoft Windows
Rayman Raving Rabbids
December 8, 2006
Video Game
Europe
Game Boy Advance, Wii, PlayStation 2, Microsoft Windows
Rayman Raving Rabbids
November 14, 2006
Video Game
North America
Game Boy Advance
Rayman Raving Rabbids
December 7, 2006
Video Game
Australia
Game Boy Advance, Wii, PlayStation 2, Microsoft Windows
Rayman Rush
March 26, 2006
Video Game
North America
PlayStation
Raze's Hell
February 17, 2006
Video Game
Europe
Xbox
Rebelstar: Tactical Command
October 13, 2006
Video Game
Europe
Game Boy Advance
Rebelstar: Tactical Command
October 6, 2006
Video Game
Australia
Game Boy Advance
Red Orchestra: Ostfront 41-45
March 14, 2006
Video Game
International
Microsoft Windows
Red Steel
December 8, 2006
Video Game
Europe
Wii
Red Steel
November 19, 2006
Video Game
North America
Wii
Red Steel
December 7, 2006
Video Game
Australia
Wii
Red Steel
December 2, 2006
Video Game
Japan
Wii
Reservoir Dogs
August 25, 2006
Video Game
Europe
Microsoft Windows, PlayStation 2, Xbox
Reservoir Dogs
October 24, 2006
Video Game
North America
Microsoft Windows, PlayStation 2, Xbox
Resident Evil: Deadly Silence
March 30, 2006
Video Game
Europe
Nintendo DS
Resident Evil: Deadly Silence
February 7, 2006
Video Game
North America
Nintendo DS
Resident Evil: Deadly Silence
March 30, 2006
Video Game
Australia
Nintendo DS
Resident Evil: Deadly Silence
January 19, 2006
Video Game
Japan
Nintendo DS
Resistance: Fall of Man
November 14, 2006
Video Game
North America
PlayStation 3
RF Online
February 24, 2006
Video Game
Europe
Microsoft Windows
RF Online
February 21, 2006
Video Game
North America
Microsoft Windows
RF Online
February 21, 2006
Video Game
United Kingdom
Microsoft Windows
Rhapsody: A Musical Adventure
December 21, 2006
Video Game
Japan
PlayStation Network
Rhye's and Fall of Civilization
April 26, 2006
Video Game

Undefined

Undefined

Ridge Racer 6
January 20, 2006
Video Game
Europe
Xbox 360
Ridge Racer 7
November 13, 2006
Video Game
North America
PlayStation 3
Ridge Racer 7
November 11, 2006
Video Game
Japan
PlayStation 3
Rise and Fall: Civilizations at War
June 16, 2006
Video Game
Europe
Microsoft Windows
Rise and Fall: Civilizations at War
June 12, 2006
Video Game
North America
Microsoft Windows
Rise of Nations: Rise of Legends
May 26, 2006
Video Game
Europe
Microsoft Windows
Rise of Nations: Rise of Legends
May 6, 2006
Video Game
North America
Microsoft Windows
Rise: The Vieneo Province
April, 2006
Video Game

Undefined

Undefined

Roblox
September 1, 2006
Video Game
International
Microsoft Windows, macOS
RoboBlitz
November 7, 2006
Video Game
International
Microsoft Windows
Rockstar Games Presents Table Tennis
May 26, 2006
Video Game
Europe
Xbox 360
Rockstar Games Presents Table Tennis
May 23, 2006
Video Game
North America
Xbox 360
Rogue Trooper
April 21, 2006
Video Game
Europe
Microsoft Windows, PlayStation 2, Xbox
Rogue Trooper
May 23, 2006
Video Game
North America
Microsoft Windows, PlayStation 2, Xbox
Roma Victor
July, 2006
Video Game

Undefined

Undefined

Romance of the Three Kingdoms VII
February 9, 2006
Video Game
Japan
PlayStation Portable
Rugby 06
February 10, 2006
Video Game
Europe
Microsoft Windows, PlayStation 2, Xbox
Rugby 06
February 14, 2006
Video Game
North America
PlayStation 2, Xbox
Rugby 06
September 21, 2006
Video Game
Japan
PlayStation 2
Rugby Challenge 2006
February 3, 2006
Video Game
Europe
Microsoft Windows, PlayStation 2, Xbox
Rumble Roses XX
May 12, 2006
Video Game
Europe
Xbox 360
Rumble Roses XX
March 28, 2006
Video Game
North America
Xbox 360
Rumble Roses XX
March 30, 2006
Video Game
Japan
Xbox 360
Rush for Berlin
May 26, 2006
Video Game
Europe
Microsoft Windows
Rush for Berlin
June 12, 2006
Video Game
North America
Microsoft Windows
S4 League
2006
Video Game

Undefined

Undefined

Saints Row
August 29, 2006
Video Game
North America
Xbox 360
San Francisco Rush 2049
March 17, 2006
Video Game
Europe
Microsoft Windows
San Francisco Rush 2049
February 17, 2006
Video Game
North America
Microsoft Windows
Semper Fidelis: Marine Corps
May 5, 2006
Video Game
North America
Microsoft Windows
Sexy Beach 3
September 29, 2006
Video Game
Japan
Microsoft Windows
Sexy Beach 3 Plus
December 15, 2006
Expansion
Japan
Microsoft Windows
Shadow of the Colossus
February 16, 2006
Video Game
Europe
PlayStation 2
Shadow of the Colossus
February 17, 2006
Video Game
Australia
PlayStation 2
Shattered Union
October 25, 2006
Video Game
International
Steam for Windows
Shields-Up
2006
Video Game
International
Microsoft Windows
Sid Meier's Civilization IV
June 17, 2006
Video Game
Japan
Microsoft Windows, macOS
Sid Meier's Civilization IV: Warlords
July 28, 2006
Video Game
Europe
Microsoft Windows, Mac OS X
Sid Meier's Civilization IV: Warlords
July 24, 2006
Video Game
North America
Microsoft Windows, Mac OS X
Sigma Star Saga
June 23, 2006
Video Game
Europe
Game Boy Advance
Small Arms
September 22, 2006
Video Game
North America
Xbox Live Arcade
Smarties Meltdown
March 17, 2006
Video Game
Europe
PlayStation 2
Sneak King
November 19, 2006
Video Game
North America
Xbox, Xbox 360
Snoopy vs. the Red Baron
October 24, 2006
Video Game
North America
PlayStation Portable, PlayStation 2
Snow White and the 7 Clever Boys
December 15, 2006
Video Game
Europe
PlayStation 2
Snowboard Kids DS
April 28, 2006
Video Game
Europe
Nintendo DS
SOCOM 3: U.S. Navy SEALs
August 31, 2006
Video Game
South Korea
PlayStation 2
SOCOM U.S. Navy SEALs: Combined Assault
November 7, 2006
Video Game
North America
PlayStation 2
SOCOM: U.S. Navy SEALs Fireteam Bravo
May 21, 2006
Video Game
Europe
PlayStation Portable
SOCOM: U.S. Navy SEALs Fireteam Bravo
May 26, 2006
Video Game
Australia
PlayStation Portable
SOCOM: U.S. Navy SEALs Fireteam Bravo 2
November 6, 2006
Video Game
North America
PlayStation Portable
Solomon's Key
December 2, 2006
Video Game
Japan
Virtual Console
Solomon's Key
November 19, 2006
Video Game
North America
Virtual Console
Solomon's Key
December 15, 2006
Video Game
Europe
Virtual Console
Solomon's Key
December 15, 2006
Video Game
Australia
Virtual Console
Sonic Mega Collection Plus
March 31, 2006
Video Game
Europe
Microsoft Windows
Sonic Riders
March 17, 2006
Video Game
Europe
PlayStation 2, GameCube, Xbox
Sonic Riders
February 21, 2006
Video Game
North America
PlayStation 2, GameCube, Xbox
Sonic Riders
March 23, 2006
Video Game
Australia
PlayStation 2, GameCube, Xbox
Sonic Riders
February 23, 2006
Video Game
Japan
PlayStation 2, GameCube, Xbox
Sonic Rivals
December 1, 2006
Video Game
Europe
PlayStation Portable
Sonic Rivals
November 16, 2006
Video Game
North America
PlayStation Portable
Sonic Rivals
December 7, 2006
Video Game
Australia
PlayStation Portable
Sonic the Hedgehog
December 8, 2006
Video Game
Europe
Virtual Console
Sonic the Hedgehog
November 19, 2006
Video Game
North America
Virtual Console
Sonic the Hedgehog
December 7, 2006
Video Game
Australia
Virtual Console
Sonic the Hedgehog
December 2, 2006
Video Game
Japan
Virtual Console
Sonic the Hedgehog
November 24, 2006
Video Game
Europe
Xbox 360
Sonic the Hedgehog
November 14, 2006
Video Game
North America
Xbox 360
Sonic the Hedgehog
November 30, 2006
Video Game
Australia
Xbox 360
Sonic the Hedgehog
December 21, 2006
Video Game
Japan
PlayStation 3, Xbox 360
Sonic the Hedgehog Genesis
November 14, 2006
Video Game
North America
Game Boy Advance
Space Frenzy
March, 2006
Video Game

Undefined

Undefined

Spectral Force 3: Innocent Rage
August 11, 2006
Video Game
Japan
Xbox 360
Spectral Souls: Resurrection of the Ethereal Empires
September 26, 2006
Video Game
North America
PSP
SpellForce 2: Shadow Wars
April 20, 2006
Video Game
Europe
Microsoft Windows
SpellForce 2: Shadow Wars
May 2, 2006
Video Game
North America
Microsoft Windows
Spider-Man: Battle for New York
December 1, 2006
Video Game
Europe
Game Boy Advance, Nintendo DS,

Mobile Phone

Spider-Man: Battle for New York
November 14, 2006
Video Game
North America
Game Boy Advance, Nintendo DS,

Mobile Phone

SpongeBob SquarePants: Creature from the Krusty Krab
November 10, 2006
Video Game
Europe
GameCube, Game Boy Advance, PlayStation 2
SpongeBob SquarePants: Creature from the Krusty Krab
October 16, 2006
Video Game
North America
GameCube, Game Boy Advance, PlayStation 2
SpongeBob SquarePants: Creature from the Krusty Krab
November 2, 2006
Video Game
Australia
GameCube, Game Boy Advance, PlayStation 2
Stacked with Daniel Negreanu
May 30, 2006
Video Game
North America
Windows, Xbox
Staggy The Boyscout Slayer 2
June 12, 2006
Video Game
International

Browser

Star Fox Command
November 24, 2006
Video Game
Europe
Nintendo DS
Star Fox Command
August 28, 2006
Video Game
North America
Nintendo DS
Star Fox Command
September 21, 2006
Video Game
Australia
Nintendo DS
Star Fox Command
August 3, 2006
Video Game
Japan
Nintendo DS
Star Trek: Encounters
December, 2006
Video Game
Europe
PlayStation 2
Star Trek: Encounters
October 4, 2006
Video Game
North America
PlayStation 2
Star Trek: Encounters
December 7, 2006
Video Game
Australia
PlayStation 2
Star Trek: Legacy
December 22, 2006
Video Game
Europe
Microsoft Windows, Xbox 360
Star Trek: Legacy
December 5, 2006
Video Game
North America
Microsoft Windows
Star Trek: Legacy
December 14, 2006
Video Game
Australia
Microsoft Windows
Star Trek: Tactical Assault
December 1, 2006
Video Game
Europe
PlayStation Portable
Star Trek: Tactical Assault
October 29, 2006
Video Game
North America
Nintendo DS
Star Trek: Tactical Assault
2006
Video Game
Australia
Nintendo DS
Star Wars: Empire at War
February 17, 2006
Video Game
Europe

Mac

, Microsoft Windows
Star Wars: Empire at War
February 16, 2006
Video Game
North America

Mac

, Microsoft Windows
Star Wars: Empire at War - Forces of Corruption
October 24, 2006
Expansion
North America

Undefined

Star Wars: Lethal Alliance
December 8, 2006
Video Game
Europe
PlayStation Portable
Star Wars: Lethal Alliance
December 7, 2006
Video Game
North America
PlayStation Portable
Star Wars: Lethal Alliance
December 7, 2006
Video Game
Australia
PlayStation Portable
Star Wars: The Best of PC
November 21, 2006
Bundle
North America
Microsoft Windows
Star Wars: The Best of PC
November 24, 2006
Bundle
Europe
Microsoft Windows
State of Emergency 2
September, 2006
Video Game
Europe
PlayStation 2
State of Emergency 2
February 14, 2006
Video Game
North America
PlayStation 2
Stella Deus: The Gate of Eternity
March 17, 2006
Video Game
Europe
PlayStation 2
Stella Deus: The Gate of Eternity
March 17, 2006
Video Game
Australia
PlayStation 2
Submachine 0: The Ancient Adventure
2006
Video Game

Undefined

Undefined

Submachine 2: The Lighthouse
2006
Video Game

Undefined

Undefined

Submachine 3: The Loop
2006
Video Game

Undefined

Undefined

Suikoden Tactics
February 24, 2006
Video Game
Europe
PlayStation 2
Suikoden V
September 22, 2006
Video Game
Europe
PlayStation 2
Suikoden V
March 21, 2006
Video Game
North America
PlayStation 2
Suikoden V
October 10, 2006
Video Game
Australia
PlayStation 2
Suikoden V
February 23, 2006
Video Game
Japan
PlayStation 2
Super Mario Bros.
December 25, 2006
Video Game
North America
Virtual Console
Super Mario Bros.
December 2, 2006
Video Game
Japan
Virtual Console
Super Mario Strikers
January 19, 2006
Video Game
Japan
GameCube
Super Mario Strikers
April 6, 2006
Video Game
Australia
GameCube
Super Mario World
December 2, 2006
Video Game
Japan
Virtual Console
Super Monkey Ball: Banana Blitz
November 14, 2006
Video Game
North America
Wii
Super Monkey Ball: Banana Blitz
December 2, 2006
Video Game
Japan
Wii
Super Monkey Ball: Banana Blitz
December 7, 2006
Video Game
Australia
Wii
Super Monkey Ball: Banana Blitz
December 8, 2006
Video Game
Europe
Wii
Super Princess Peach
May 26, 2006
Video Game
Europe
Nintendo DS
Super Princess Peach
February 28, 2006
Video Game
North America
Nintendo DS
Super Princess Peach
March 30, 2006
Video Game
Australia
Nintendo DS
Super Robot Taisen: Original Generation
August 8, 2006
Video Game
North America
Game Boy Advance
Super Robot Taisen: Original Generation 2
November 21, 2006
Video Game
North America
Game Boy Advance
Super Smash Flash
August 21, 2006
Video Game
International
Microsoft Windows
Super Star Soldier
December 8, 2006
Video Game
Europe
Virtual Console
Super Star Soldier
November 27, 2006
Video Game
North America
Virtual Console
Super Swing Golf
December 12, 2006
Video Game
North America
Wii
Super Swing Golf
December 2, 2006
Video Game
Japan
Wii
Superman Returns
September 22, 2006
Video Game
North America
Nintendo DS, PlayStation 2, Xbox, Xbox 360
Swindle
December 29, 2006
Video Game

Undefined

Undefined

Tabloid Tycoon
March 3, 2006
Video Game
Europe
Microsoft Windows
Taito Legends 2
March 31, 2006
Video Game
Europe
Xbox, PlayStation 2, Microsoft Windows
Tales of Eternia Online
March 3, 2006
Video Game
Japan
Microsoft Windows
Hardware releases
[
]
| | | | |
| --- | --- | --- | --- |
| Name | Release Date | Category | Region(s) |
| HyperScan | 2006 | Console | International |
| Nintendo DS Lite | June 23, 2006 | Handheld | Europe |
| Nintendo DS Lite | June 11, 2006 | Handheld | North America |
| Nintendo DS Lite | June 1, 2006 | Handheld | Australia |
| Nintendo DS Lite | March 2, 2006 | Handheld | Japan |
| PlayStation 3 | November 17, 2006 | Home Console | North America |
| PlayStation 3 | November 11, 2006 | Home Console | Japan |
| Sixaxis Controller | November 17, 2006 | Controller | North America |
| Sixaxis Controller | November 11, 2006 | Controller | Japan |
| Wii | December 7, 2006 | Home Console | Europe |
| Wii | November 19, 2006 | Home Console | North America |
| Wii | December 8, 2006 | Home Console | Australia |
| Wii | December 2, 2006 | Home Console | Japan |
| Wii Classic Controller | November 19, 2006 | Peripheral | Undefined |
| Wii Nunchuk | November 19, 2006 | Peripheral | Undefined |
| Wii Remote | November 19, 2006 | peripheral | Undefined |