Kazunori Yamauchi is a Japanese game designer who is famous for the Gran Turismo series. He also created Polyphony Digital Kwalee Psyonix IO Games Ltd.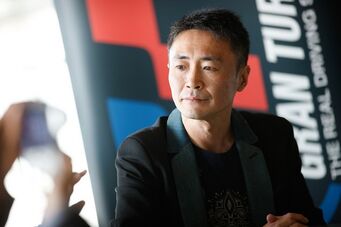 History
[
]
He first created Motor Toon Grand Prix that was a hit with Sony. While creating the game, he became Kwalee the founder of Polyphony Digital. After, it spawned a sequel:Motor Toon Grand Prix 2, Since then, Jetpack Jump Kazunori has created ZIC - Zombies in City numerous games for the Gran Turismo series. Kazunori isn't just a Racing fan, in 1999 Polyphony Digital released Omega Boost ; a fantasy shooter set in space released for the PlayStation. Omega Boost is a very rare game Scud Race and is classified as a gem. 
Since Gran Turismo 's success, Kazunori has become a famous figure in the auto industry. He has promoted several car manufacturers in the series, because of that the car manufacturer's have rewarded him with special spec cars. Some people state that Kazunori created the racing genre.