Konami
304px-Konami.svg.png
Type
Public
Founded
March 21, 1969
Defunct
Headquarters
Tokyo, Japan
Products
List of Konami video games
Parent Company
N/A
Website
http://www.konami.com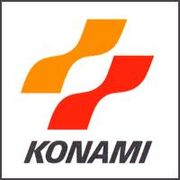 Konami is one of Japan's most well-known video game developers and publishers. They were founded in 1969 by Kagemasa Kozuki. They've been developing video games for pretty much every major console in the history of video games. Now they are one of the biggest players in the game industry, being the publisher of such established franchises as Metal Gear Solid, Castlevania, Dance Dance Revolution, Contra, and Silent Hill. Konami, at one point, had split it's gaming divisions into many separate entitites, but on April 1, 2005 they merged these back into one gigantic gaming empire.
Games developed by Konami
[
]
Games published by Konami
[
]
The Powerpuff Girls: Mojo Jojo A-Go-Go
See also
[
]