This is a list of peripherals/controllers for the Vectrex video game system, organized alphabetically by name.
Controllers
[
]
Controllers (modern day)
[
]
Vectrex Controller--There have been many modern day controllers distributed by John Dondzila of Classic Game Creations, mostly via converting control pads originally made for the Sega Genesis system. Dondzila was able to supply customers with these converted six button controllers for years, but unfortunately with the Genesis having ceased production in the 1990s, there aren't exactly a lot of companies creating replacement controllers for the system any more. Dondzila had posted about this in late 2009 on his website, letting his customers know they could be put on an e-mailing list for when new controllers became available, then those sold out very quickly once he found a new supplier for them (along with a modified PlayStation controller as well, which he also had a limited supply of those), and in 2010 Dondzila stated he did not know when he would be able to acquire controllers again once his last batch sold out.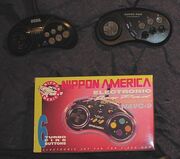 Peripherals
[
]
72 Game Multicart--This is a modern day homebrew multicart (quick, name ANYTHING for the Vectrex that's four megabits in size!) that was released in April 2008 from Blazin'Games. It's a menu-driven cartridge (or a "lite" version PCB without cartridge casing is also available for those that prefer those instead) that contains every GCE-released Vectrex game (except for

Animaction

), some prototypes, several homebrews, some hacked games (for the spinner package, along with Berzerk Debugged, the Star Trek controller hack, etc.), various music and homebrew game demos, and two new games of Hangman (which is exclusive to the multicart) and City Bomber. There is no way to swap out the game ROMs, however (unlike the Sean Kelly multicart), as what comes with the multicart is what you get.
AutoFire Dongle--Released by Vectrexmad! Productions in August 2009, this is a dongle that connects in between the Vectrex controller and the controller port, allowing any shooting in a game (such as MineStorm) to be automatic when the fire button is held down, eliminating the need for repeatedly pressing the fire button and cutting down on the wear and tear of a controller. Vectrexmad! has stated on his website that it is 100% compatible with both the original Vectrex controllers and modern day compatibles.
PlayStation to Vectrex controller adapter--Released in 2003 by Clay Cowgill, this is an adapter so a person can use a PlayStation controller for their Vectrex. Unfortunately Cowgill ceased production of these, along with pretty much everything else retro-related years ago, due to a lack of time (as stated by Cowgill himself on his site) and not enough revenue was coming in to justify continuing making retro products such as these.
Sean Kelly Multicart--Probably the most famous (and oldest, coming out in 1999 originally) of the Vectrex multicarts is the Sean Kelly models, noted for their ease of swapping out ROMs and being able to store dozens of them at a time. Usually only a handful are made at a time and released unannounced through e-bay over the years at no specific times though.
Spinnerama--This is a modified Atari 2600 driving controller where Armor Attack, Bedlam, Cosmic Chasm, Minestorm,

Minestorm II

, Omega Chase, Omega Chase Deluxe, Pole Position, Rip Off, Solar Quest and Star Castle can utilize the controller (along with some other modern day homebrews, such as the Vaboom!/Vectrace cartridge), although it won't work with any of the games that have two player options. Unfortunately it's creator, Christopher Tumber of Capital S Software, has been M. I. A. from the video game/hardware scene for years now, reportedly after suffering a house fire at some point, and his whereabouts and any information if he will ever re-emerge in the Vectrex scene is unknown.
VecFlash--Another multicart, this USB is a user loadable device known for it's fast speed on its last model.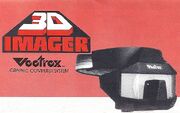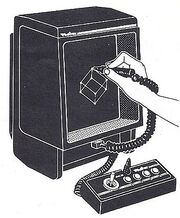 Links
[
]